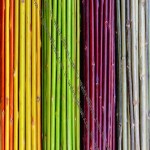 Ornamental Plants
Tubers, Seeds, Bulbs, Corms and Cuttings
---
CONTACT DETAILS
                 Tel: 0845 020 4225            
If you want a Willow this is the company.
Lots of different varieties for whatever you want.
 

Welcome to Water Willows

Living willow structures and cuttings for sale from one of the UK's leading suppliers
Situated in Milton Keynes, Water Willows are one of the UK's leading suppliers of living willow structures and willow cuttings. On our website you will find one of the most diverse range of willow products for sale online, ranging from willow rods and obelisks through to willow cuttings. We also pride ourselves in being the only certified  / audited organic willow grower and suppliers in the UK growing over 120 varieties of willow on our copse  on the bank of the river Ouzel in the Buckinghamshire countryside as well as  25 acre energy copse.

We supply a wide range  of living willow Rods  ( whips ) from 1.5 – 3 meters long as standard plus special order willow up to 15′ ( 5 meters ) long.  A substantial range of Living Willow Structure kits including Wigwams, Domes,  Igloos,  Tunnels, Arbours, Arches and living lattice hedging ( fedge ) as easy to build DIY kits or a supply and install service using our standard kits or bespoke design to your specifications.

 In addition we still produce an affordable range of living willow structures, Tunnels, Arbours, Domes and Wigwams supplied in kit form from £ 39.00 as well as willow cuttings for sale online from £3.95 and collections of cuttings from £10.50 per pack of 24.

To certify and maintain the high standards practiced by us we are registered with the 'Soil Association'. All the willow and willow products sold by us are certified as organic and are labeled UK5 Certified. Harvesting is undertaken by hand with the harvested crop being allowed to dry naturally.

If you would like more information about any of our living willow structures, willow cuttings or any other products for sale online, please get in touch through our dedicated contact page. 

 

 

Water Willows are registered With the Soil Association and all our willow and willow products are supplied as 'UK 5 Organic'.

Claire & Julian Askham-Conroy

Have spent many years in the Agricultural / Horticultural industry growing a wide range of  crops as well as working in the plant retail sector. In 1999 we planted willow at our new nursery close to Milton Keynes with a view to producing enough willow to weave baskets & living structures from our home in the old village of Milton Keynes.

Year by year we have added new willows and now grow over 130 varieties including willows for ornamental & Short Rotation Coppice.
 
Over the last ten years we have sold more and more willow & willow products year by year as well as building a range of bespoke living willow structures all over the UK in Hospitals,Theme parks, Schools and in Kew Gardens

Weaving Workshops held most months here in the old village of Milton Keynes ( 1.2 miles from the M1junction 14 )  with  up to 6 places  one day per class £ 55.00 including materials and refreshments.

In early spring 2008 we were instructed by del Buono Gazerwitz ltd to supply woven willow  hurdles and by Spencer Fung Architects to weave panels  for the ceiling of the garden room for the Daylesford Organic Garden, 'Summer Solstice'   at Chelsea 2008.
The garden received much attention from the media, including Alan Titchmarsh,  and  was awarded  a  'Silver Gilt' ( Flora)
 
Since then we have started to produce a standard range of Raised Vegetable Beds identical to the Chelsea  willow as well as a range of Compost bins, obelisks etc as well as tailor made (bespoke) raised beds From £ 69.00 delivered.

We also produce a range of woven planters which are self contained for the patio & terrace from £29.00 delivered.

Julian & Claire  who have spent many years involved in agriculture  and horticulture in the area.  Water Willows  is located  within and integrated with  an 600 acre  farming estate  which is farmed (and registered)  as organic. Therefore, we also use no chemical sprays and all pest control is  achieved by sacrificial planting and creating an environment where beneficial
insects can thrive.

Weed control is achieved by mowing between the rows of willows. Some of the  willows are undersown  with grass,  or  by agricultural  plastic sheeting, through  which the willow is planted.  This has the added benefit of warming up the soil faster in spring thus stimulating growth.  We are locking up some of the world's excess Carbon Dioxide with willow, offering a diverse, natural and sustainable habitat for wildlife whilst producing beautiful willows.

Water Willows is the Only certified Organic Grower in the UK

All willow cuttings and rods are cut fresh to order and dispatched within 48 hours.