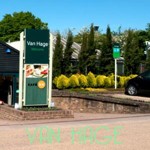 ---
CONTACT DETAILS
This is a Beta listing
Full informations is only available on the listings own website.
Full details will be available shortly

Van Hage at Chenies
At Van Hage, we believe that to discover garden plants is to be inspired by them.
Share in our love of horticulture and all things beautiful, a visit to our garden centre will be an inspirational shopping experience for the whole family.
Van Hage is more than just a garden centre; offering a treasure-trove of exciting and practical ideas for gardeners and home lovers, with a wide range of aspirational brands, expert advice, exciting events and top-quality catering to delight you on every visit
Please visit our website for further details