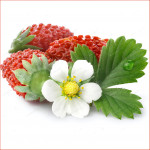 National Plant Collection
Ornamental Plants
A Ornamental Plants (Various)
NPC Fragaria vesca
NPC Hakonechloa
NPC Polemonium, Collomia and Gilia
---

CONTACT DETAILS
Beta listing full informations is only available on the Listings own website.
Full details in this section will be available shortly

 The only fully Organic plant nursery and B&B in County Durham
.
Fully organic nursery, peatfree organic compost used.
We have most Polemoniums in stock, others can be produced to order. We propagate a wide range of unusual and edible herbs, edible flower plants and plants for bees and pollinating insects from our Co Durham garden, We also stock various other unusual plants, including Collomia, Gilia and Galanthus.
UK mainland only. Other areas and larger orders please contact us.
Plants can be purchased by mail order, at the nursery every Sunday 12 till 4pm from March till October or by appointment
Down load our Plant Catalogue