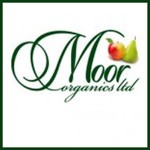 Juice, Cider, Wine and Drinks etc
---

Welcome to Nichol Farm in the heart of the Kentish countryside, an orchard with historic royal connections and now home to the renowned Moor Organic juices.

We produce a total of 14 apple and pear variety juices, incorporated into 3 brands. The organic ranges are Moors and Moor Organic Juice, both produced entirely from our own hand-picked fruit, and the Kings Orchard range is produced from our neighbours superb conventional fruit, all of which is pressed and bottled at Nichol Farm, to ensure only the freshest, top quality fruit is used to produce these fine juices.

As well as producing some of the finest-tasting apple and pear juice in the land, Moor Organics offers a full pressing, bottling and labelling service and has state-of-the-art cold storage facilities.

We have an online shop if you are looking for great juice, or you can use this site to find out more about our wholesale offer – or even how you can visit us!

Our juices are highly regarded by some of the most prestigious chefs & hoteliers in the country, as well as being available in many local farm shops, pubs and restaurants. All 3 ranges are widely available throughout the county in delicatessens, farm shops, cafes etc, and we even export to Europe. They can be found in many local Waitrose stores as well as the John Lewis Food Hall at Bluewater.

We hope you enjoy your look round our site, and please feel free to contact us if you have any further questions.

Many thanks

All of us at Moors

 
Nichol Farm adjoins the land originally planted with apples, cherries and other fruits by the gardener to Henry VIII, namely Richard Harris, in the sixteenth century. This was known as the 'Kings Orchards situated in the village of Teynham, for the enjoyment of King Henry'.

From the founding of the first commercial apple & cherry orchards here at Teynham in the reign of Henry VIII, Kent has been and remains the apple capital of the country. The county's' climate and soils are ideally suited to growing apples and other fruits. Historically the proximity to London guaranteed a ready market and this remains a target today for the high quality juices that we produce 

 

 During the past twenty years new techniques of Integrated Crop management have been developed and chemical applications significantly reduced. This has culminated in a full organic system of production. Nicholas saw that this was the right way forward and with Johns full support, he achieved full Organic Status in 1999. 

John and Nicholas strongly believe in working with nature by studying the interaction of wildlife and particularly insects with the environment. Organic production is based on a healthy dynamic soil so that no "artificial" fertilisers, or herbicides are applied at Nichol Farm. Nicholas and John are convinced that the organic approach is in the interest of all creation.

Because of increasing specialisation requirements, Nicholas and John have slowly concentrated on producing the finest apples and pears in the region. Although the number of varieties has somewhat contracted over the years they still produce a wide range for all seasons. Including Scarlet Pimpernel, Discovery, Katy, St Edmund Pippin, Charles Ross, Coxs' Orange Pippin, James Grieve, Bramleys' Seedling, Ergemont Russet, Norfolk Royal Russet, Gala Jonagold, Braeburn, Spartan and Red Pippin. Pears include Conference and William.

For the long term sustainability of organic production consideration has been given to maximising the use of the whole crop. This made Nicholas realise that the production of single variety Organic apple juices would be the logical step. The fruit not suited to fresh fruit sales, are ripened on the tree until fully mature, harvested and pressed for full flavour. This has been so successful that the  partnership has now supplied juices to Waitrose and many outlets in West London. Farm shops, farmers markets, hotels and restaurants continue to expand their market.

It seemed only logical that they should use any by-product left over from pressing, so Moors pass their fruit pressings onto a neighbouring farmer to feed to his pigs and sheep, as well as feeding the pressings to their own litter of weaners. This ensures that waste is kept to a minimum, and the animals love their appley treat.