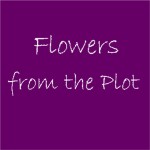 ---
CONTACT DETAILS
     Call    Toria on    01761 462790


About Us
 
Flowers from the Plot grows beautiful seasonal cut flowers to create natural and stylish arrangements for any event. Based in Nempnett Thrubwell, a small village sheltered by the Mendip Hills, my flowers are lovingly grown without chemicals and offer a healthy seasonal alternative with a very low carbon footprint.
As a successful interior designer I was always inspired by colour and form and this has now led me into creating this exciting new business growing flowers. My creative talents and instinctive sense of colour give natural, relaxed looking arrangements with traditional and unusual garden flowers and foliage.

What We Offer
 
We supply naturally grown flowers from our farm. Beautiful old fashioned and unusual flowers and foliage are grown to create relaxed arrangements for weddings, corporate and social events and funerals, or simply a hand tied bunch to bring the countryside to your home and friends.
Only flowers in season are used to create unique bouquets and arrangements for any event from dinner parties to weddings, funerals to corporate events. Traditional vintage style or contemporary arrangements in unusual containers are all prepared using British flowers freshly picked for you, many are scented and are all grown locally so NO air miles!

Weddings
 
I love creating unique and beautiful quintessentially English bouquets and arrangements from the traditional flowers and foliage I grow on the farm.  Working together I can interpret your ideas to create the perfect backdrop for your special day.  From buttonholes to church pedestals, bridal bouquets to willow love hearts,  I only use flowers in season for a natural look of flowers that have just been picked from garden.  With at least a year's notice I can often grow flowers especially for you.  Of course, this always depends on the English weather as none of my flowers are grown in hothouses!  
If you would like to create your own wedding flower arrangements and have fun with family and friends preparing for your great day I am very happy to supply buckets of flowers and foliage to suit your colour scheme.  These will vary with the seasons so please contact me to see what is available.
Quotes ~
"Thanks a million for everything, it was all perfect"
"Of all the wedding arrangements the part my daughter enjoyed the most was working with you on her wedding flowers" – Father of the Bride

Funerals
Church or venue decoration and coffin flowers can all be arranged to suit you, subtle or flamboyant I will create beautiful and meaningful arrangements.
Parties and Corporate Events
Whatever the occasion – christenings, dinner parties, corporate and social events or anniversaries I will create beautiful designs through interpreting your ideas.  They may not always be conventional and often using unusual containers but always designed to suit you.  From eclectic mixes of vibrant colours and flower shapes to simple,  classical and elegant arrangements.   Please contact me to discuss your ideas.
I am happy to deliver flowers to you or your friends and family, particularly if you have someone in a Care Home who misses their garden and would love to have some garden flowers brought to them. This service is available within a 10 mile radius of Nempnett Thrubwell
Quotes ~
"I cannot thank you enough for the beautiful blooms"