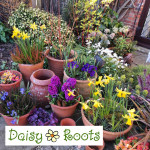 ---

CONTACT DETAILS
Beta listing full informations is only available on the Listings own website.
Full details in this section will be available shortly
 .
 

Daisy Roots grows healthy, happy, hardy herbaceous perennials and grasses at our Hertford based nursery, less than an hours drive from central London

At Daisy Roots we specialise in growing choice & unusual hardy perennial plants.

Our plant list gets larger every year but only ever includes good, garden worthy plants that we would give space to in our own garden. Indeed, the nursery is surrounded by deep borders where you can see many of the plants we sell thriving and showing just how good they could look in your garden

 .