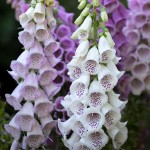 Tubers, Seeds, Bulbs, Corms and Cuttings
Flower Seeds
Seeds
Vegetable Seeds
---
PAGE Q.R. CODE

 
 
 
 
 
 
 
 
 
 
 
 
 
 
 
 
 
 
 
 
 
 
 
 
 .

 Our Catalogues offer fresh seeds of over 3000 items, with something for everyone, including old, new and interesting, rare species and varieties.

.
.

The History of Chiltern Seeds

Way back in 1975, Douglas Bowden, keen gardener of things unusual, dreamed of turning his hobby into a business and with his wife, Bridget, set up Chiltern Seeds from their sitting room in Buckinghamshire, with the main aim of selling unusual items not available elsewhere in the UK.

.
.
Asparagus Pea
 
 
.
.
.