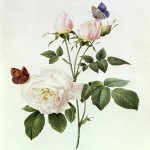 Condiments, Dressings, Sauces etc
Confectionery
Chutnies
Conserves (Sweet)
Jams
---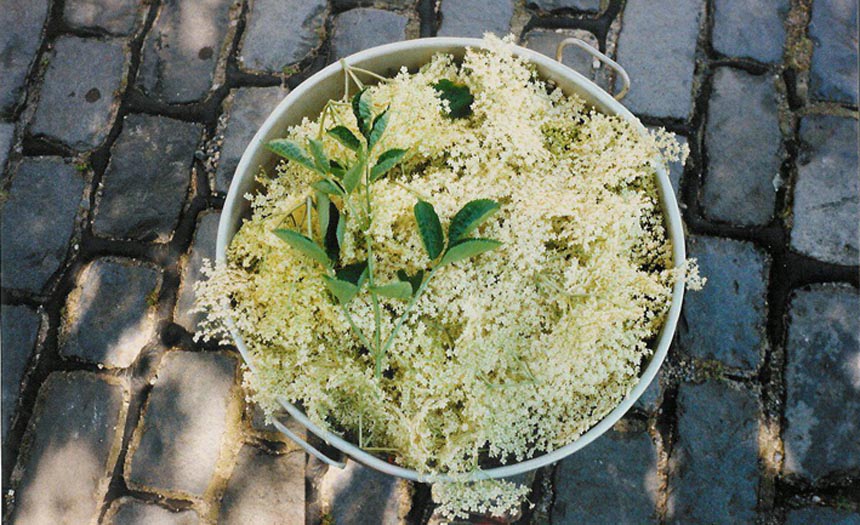 About Us
Rosebud Preserves is based in three converted barns, the oldest of which was built in 1830, at Rosebud Farm in the middle of the small village of Healey near Masham in North Yorkshire.
Situated just south of Wensleydale on the north side of a wide valley with open views across beautiful countryside, it is here that the Rosebud team prepares a range of over fifty sweet and savoury preserves. These are made principally by hand and in small batches using the best available ingredients bought and gathered locally wherever possible. They include wild fruit and flowers picked from the surrounding hedgerows each spring and autumn – crabapples and rowanberries to make fruit jellies, aromatic elderflowers to perfume gooseberry jam.
There are damsons from a long established orchard in the Lyth Valley, Cumbria, fresh locally grown herbs, green tomatoes from Lancashire, beetroot and rhubarb from Yorkshire and much of the rest, unless it is termed 'exotic', from surrounding counties.
Our naturally-set fresh herb jellies including Mint, Rosemary, Sage and Thyme – long-time favourites in our domestic market – have achieved outstanding success in the top gourmet and natural food stores across the Atlantic in America.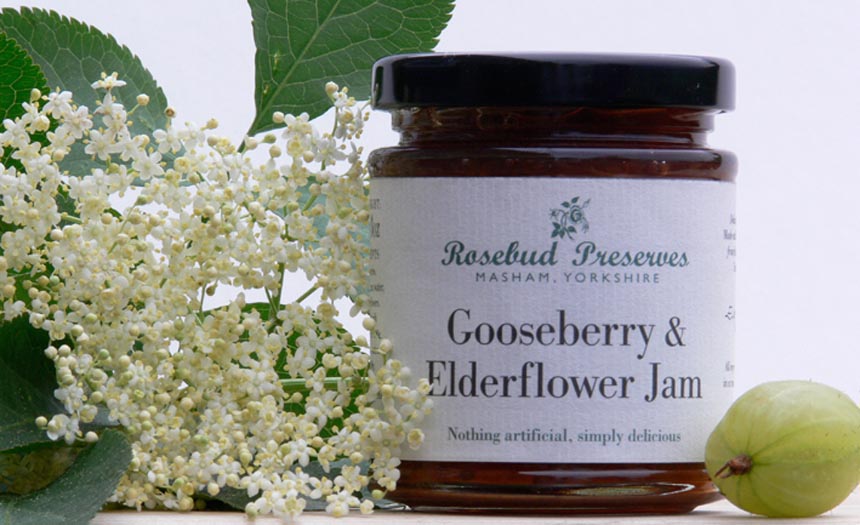 A Short History
The Rosebud story tells of how a rural upbringing and a passionate interest in the unfolding seasons translated into a successful preserve-manufacturing business which has sold jams, jellies, marmalades, lemon curd, mincemeat, chutneys, pickles, relishes and mustard throughout Britain and the USA since 1989.
Elspeth Biltoft, our founder, was born near Richmond, Swaledale in the heart of the Yorkshire Dales. It was in this beautiful environment that, as a child, she was introduced to the secrets of the countryside by her father, a keen walker, naturalist and angler. On their shared walks they would gather watercress from a secluded stream in late January, birds' eggs in the summer months and pounds of mushrooms in the autumn.
Elspeth's mother taught her to appreciate the value of these wild ingredients as well as the garden fruits and vegetables they grew at home. By preparing preserves together they were able to enjoy these seasonal treasures throughout the year, using Bramble Jam on toast and Piccalilli in their sandwiches.
By the early 1980s Elspeth was honing her skills by making preserves for her own family, faithfully following the eight traditional family recipes that had been handed down to her by her mother; all the while scouring books and collecting local information to enable her to take best advantage of the natural ingredients surrounding her home in the village of Healey, near Masham in North Yorkshire.
In the spring of 1989 Elspeth cooked the first small batches of jams and chutneys in her farm kitchen and offered them for sale at local agricultural shows and craft fairs, naming them Rosebud Preserves after her family farm. Over time, as their popularity grew, she converted the adjoining barns to frozen, chilled and ambient stores and the old cow byre became a state of the art kitchen.
During the last twenty years Rosebud Preserves has become a celebrated and critically-acclaimed part of the revival of English cuisine; they are much appreciated by those in the know throughout Great Britain, the USA and beyond.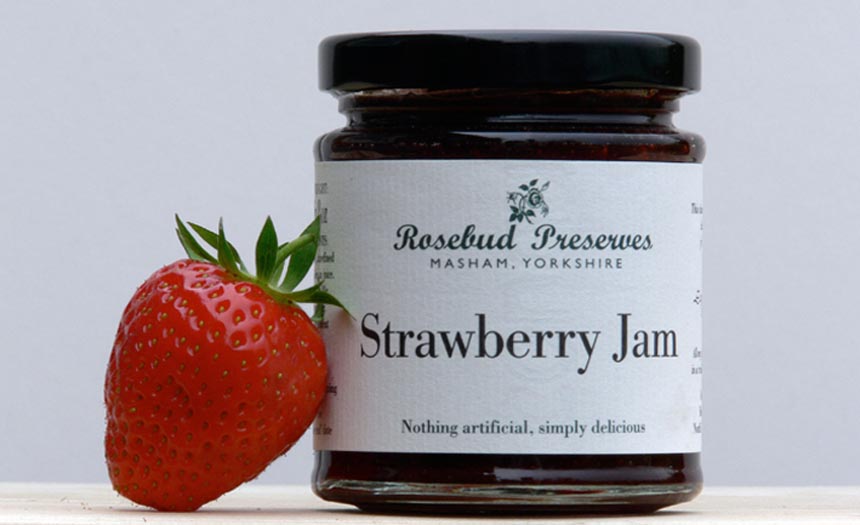 We Make
Jams & Lemon Curd
Marmalades
Fruit & Herb Jellies
Chutneys
Pickles & Relishes
Mustard & Sauces
Christmas Specials
Wedding Specials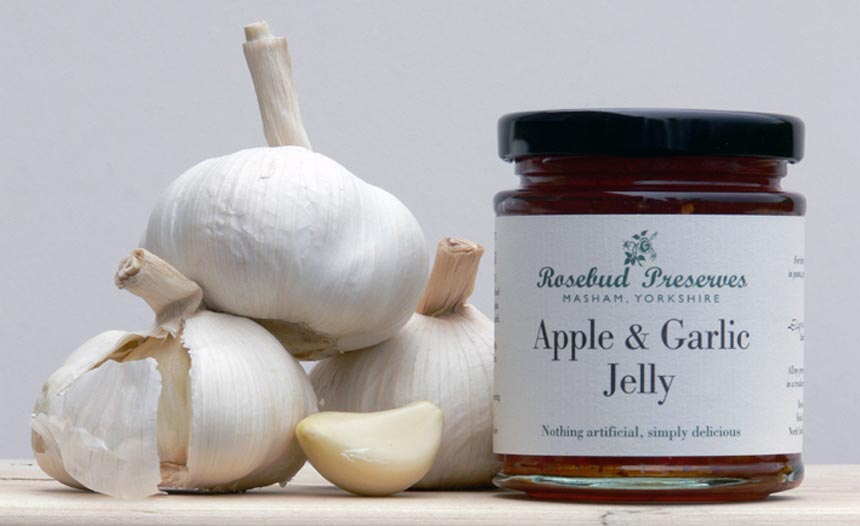 Please visit our website for further information and how to order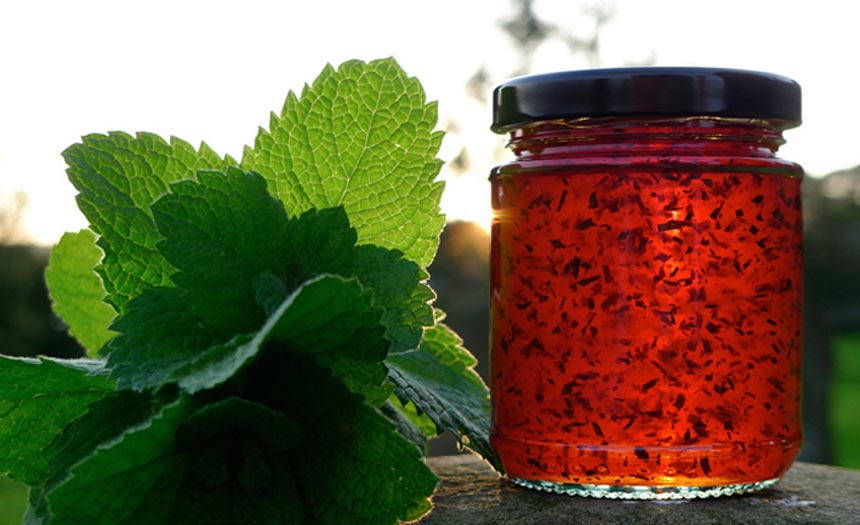 .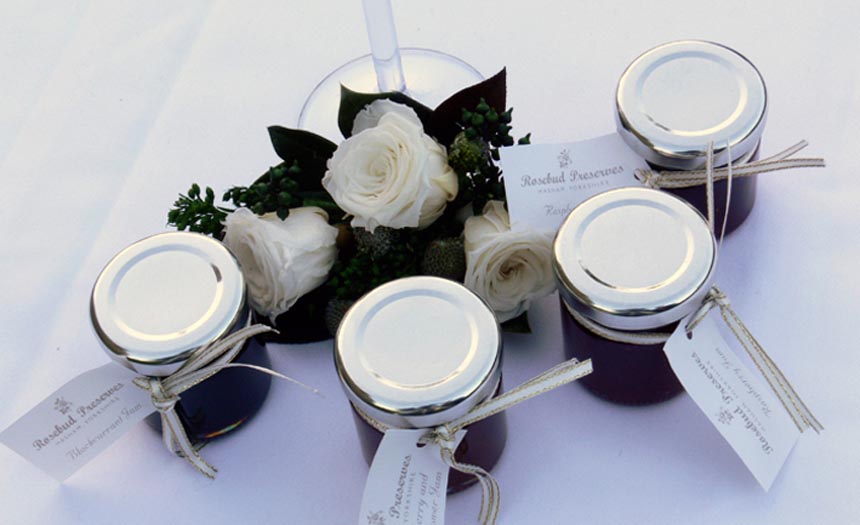 .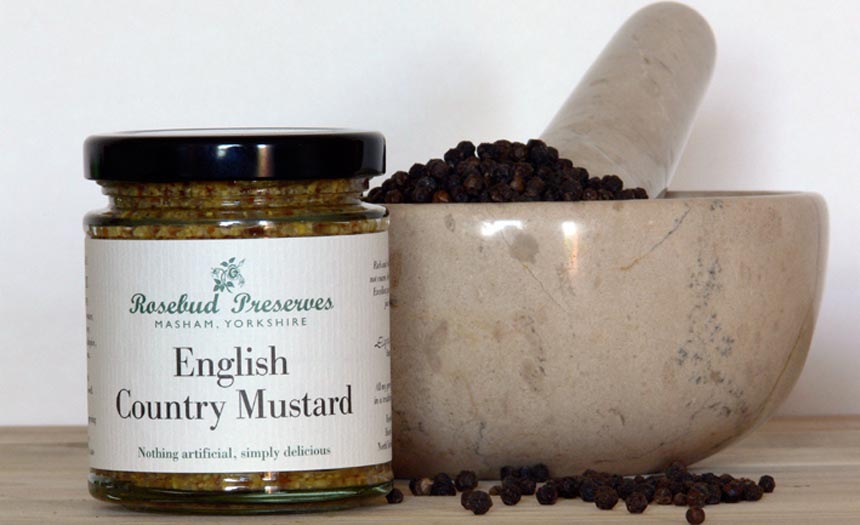 .