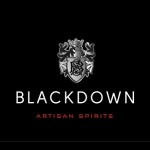 Elderberry Port
Gin
Vermouth
Vodka
---
The orginal Sussex Vodka, Sussex Dry Gin and Sussex Vermouth producers

Home of the original Sussex producers of Vodka, Gin, Vermouth & Spirits. Nestled within the foothills of Blackdown Hills, surrounded by the beautiful South Downs National Park.

Blackdown Artisan Spirits are produced by hand in small batches using only carefully selected ingredients sourced from local and English producers, combining aged old traditions with a unique, modern taste of the English countryside.

Creators of unique drinks and custodians of forgotten flavours, Blackdown Spirits brand stands for quality, refinement, taste and affordability, values which we believe are important to our discerning customers.

Blackdown Artisan Spirits are an innovative producer of finely crafted spirits striving for quality, refinement and provenance.

The company was established in 2013 by Sarah Thompson and her husband Nathan. Nestled in the foothills of the Blackdown Hill, West Sussex, the distillery is surrounded by 40 acres of Silver Birch trees and these were the inspiration for the first ever Sussex Dry Gin. Also included in the portfolio are a Vodka; Vermouth; a Black Cherry Liqueur and an Eldeberryport.

Blackdown Artisan Spirits prides itself on using only natural botanicals, the key ingredient being Silver Birch sap. This unique ingredient adds softness to the products, and serves to make the other botanical flavours sharper and more pronounced. As well as focusing on quality and provenance, Blackdown Artisan Spirits is also proud to use only British suppliers for all its ingredients and packaging, ensuring that these products are truly British.

Blackdown Artisan Spirits are distilled from the heart and produced by hand in small batches – they aim to always stand out from the crowd.