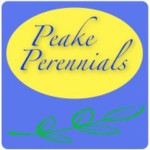 ---
PAGE Q.R. CODE

 
 
 
 
 
 
 
 
 
 
 
 
 
 
 
 
 
 
 
 
 
 


Hello let me introduce myself, I'm Helen Day owner and developer of Peake Perennials, a small Nursery nestled in the lee of Hambledon Hill in the pretty Dorset village of Child Okeford where we specialise in unusual hardy herbaceous perennial plants and grasses. With the help of these plants my mission is to bring that extra WOW factor to your gardens. 
Why Peake Perennials? Well, Peake was my Mother's maiden name and she always loved flowers, gardens and the countryside – and what better to aim for than the "Peake" of perfection!
If you're looking for something a little out of the ordinary to spice up your borders take a look at my plants for some inspiration and come and say hello at the Nursery or at one of my shows which I'll be attending this year. If you are not able to make a show I'm happy to take orders either for collection from the Nursery, local delivery or mail order. Please contact us for further details.
So why did I decide to develop a plant nursery?  First and foremost a passion for plants – especially herbaceous perennials; they flower their socks off year after year and are incredibly easy to look after, what's not to love!  Running a close second, the sense of achievement I find in propagating plants myself whether from seeds, cuttings or other methods.  The final factor has been the frustration of trying to obtain the more unusual plants to use in planting schemes and which are rarely available from the large garden centres.  So the obvious solution seemed to be to combine these points by producing the plants myself. 
Now the introductions are over here's a little of my background.  Having gained a City & Guilds Certificate in Gardening, I left my secretarial career behind at the end of 2005 and I took a year out to work as a gardener on a large private estate in north Norfolk.  The experience I gained throughout that year stood me in good stead when I returned to Dorset to set up my own garden maintenance business.
As the business has developed I've been asked to both design and install new borders and also to re-develop old and tired ones. This is when I began to realise just how limited the choice of readily available herbaceous perennials is.  For those looking for something a little more unusual the specialist nurseries are few and far between and to enable me to produce the designs my clients wanted I started to produce these plants myself and there we have the beginnings of Peake Perennials.
Over the last 5 years I've been building up the Nursery business alongside my regular garden maintenance work, selling my plants at various local fairs, markets and events – check out the Shows page to see where I'll be this year. Now in 2017 comes the exciting task of taking over the premises at Child Okeford and being open to the public for the first time – realisation of a dream, hard work but such fun!
Hope to see you there soon.

To provide healthy, trouble-free perennial plants for gardens – large and small
To expand my knowledge of plants in order to give the best advice possible to my customers
To increase the amount of home propagation (where possible taking into account Plant Breeders Rights) in order to produce healthy, cost effective plants for my customers
To bring the "unusual" element to the gardens of Dorset

Peake Perennials is a small Nursery based in the picturesque village of Child Okeford, Dorset where we specialise in unusual hardy herbaceous perennials and grasses, particularly the taller varieties which are often difficult to locate.
We take enormous pride in our home grown plants which will provide wonderful flowers, colour and structure to your borders year after year. We propagate our own plants whenever time and regulations allow and when we can't endeavour to source stock as locally as possible. Do browse around our plants, there's surely something to tempt you. 
From February 2017 we'll be open to all at our new site within the Oasis Plant Centre, Child Okeford, Dorset DT11 8EQ – such an exciting opportunity!
Our opening hours are…
 Monday – Friday 9am – 5pm
Saturday, Sunday and Bank holidays 10am – 4pm
 We'll still be at lots of shows and events this year – check out where we'll be and come and say hello! We provide a mail order service, alternatively orders can be delivered locally or can be collected from the nursery, please contact us for more information.
Do register for our newsletter which supplies updates on the latest plants arriving as well as extra events and other interesting news from the Nursery such as special offers.
We look forward to meeting you, until then, enjoy your gardens.