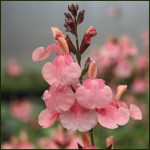 .
.
.
.
Herbs
Ornamental Plants
Tubers, Seeds, Bulbs, Corms and Cuttings
Herb Plants
Plugs
Salvias
Various Ornamental Plants
Woodland Perennials
---
PAGE Q.R. CODE

 
 
 
 
 
 
 
 
 
 
 
 
 
 
 
 
 
 
 
 
 

.
 Norfolk Herbs are growers of naturally raised culinary, medicinal and aromatic herb plants for wholesale, retail and mail order supply throughout the UK.
We are an established family business and our nursery is set in the depths of the beautiful mid-Norfolk countryside.
You will always receive a warm welcome to the nursery where, in addition to herb plants, you can buy salvias, scented pelargoniums, bay trees, natural skin care products and more
.