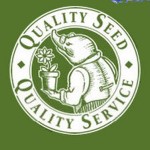 Turkey Cock Lane, Stanway, Colchester
.
.
.
Tubers, Seeds, Bulbs, Corms and Cuttings
---
CONTACT DETAILS
                   Telephone Number: +44 (0) 1206 213213
                                 E-mail Address: sales@molesseeds.co.uk

.

Welcome to Moles Seeds
Moles SeedsMoles Seeds (U.K.) Ltd is a leading wholesale supplier of commercial quality ornamental and vegetable seeds throughout the UK and overseas.
We are completely independent, and are not owned or tied to any one breeding company, allowing us to choose the best products from a wide range of sources. Our purpose built seed warehouse features accurate temperature and humidity control to ensure that the seed viability is maintained at a very high standard, while our modern systems allow us to provide probably the quickest service in the seed industry.

 

 
 

.

Who are Moles Seeds?
Moles Seeds have been supplying vegetable seeds and flower seeds across the UK and beyond for over sixty years from our base in East Anglia, and have built up an enviable reputation for supplying professional quality seed, rapidly and efficiently. We remain independent, allowing us to select the most appropriate seed varieties from the leading plant breeders worldwide, and we stay at the forefront of seed development by monitoring trials and customer feedback both in the UK and overseas.

What does Moles Seeds sell?
Moles Seeds supplies field and glasshouse vegetable seeds, bedding, perennial and cut flower seeds, wild flower seeds, direct-sown flower seed mixtures (the so-called 'meadow mixtures' or 'wild flower meadows'), lawn grass seed, onion sets, potato tubers, soft fruit plants, rhubarb plants, asparagus crowns and other related materials such as promotional labels and grafting clips. We offer a range of primed, pelleted, treated and graded seed options. For the organic grower a wide range of organically-produced vegetable seed is available.

Who buys from Moles Seeds?
Our loyal customer base includes commercial growers, nurseries, farms, local authorities, landscapers, country estates, the Prison Service, schools, colleges, allotment societies, social enterprise groups and keen gardeners, who appreciate the value of our larger, distinctive gold-coloured seed packets and of course the quality seed contained therein.

Why should I buy from Moles Seeds?
With the option of ordering online, via our office, or through our experienced sales representatives, we offer rapid delivery of seeds throughout the season. Technical support is available through our downloadable cultural guides and our catalogue (available upon request), while our sales force are only a phonecall away, and will be pleased to talk through your requirements.

Please visit our website for information and to order

.