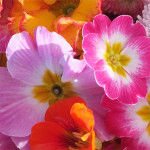 ORGANIC EDIBLE FLOWERS
.
.
.
---
PAGE Q.R. CODE

 
 
 
 
 
 
 
 
 
 
 
 
 
 
 
 
 
 
 
 
 

Maddocks Farm Organics

Jan and Stuart uprooted their family in 2002 to move to Devon as a direct result of watching far too many episodes of 'Escape to River Cottage'! The lifestyle change after more than a decade of living and working in London was literally a breathe of fresh air and Jan set about establishing Maddocks Farm Organics, offering small scale seasonal organic vegetable boxes. With Stuart still commuting to London and Imogen not yet at school, it was an extremely challenging time.

The salads developed from a desire to offer more than just lettuces in the boxes and the feedback was so positive that the business grew from there and we soon started supplying shops and pubs. In 2008 Jan made the conscious decision to stop the wider veggie boxes and to specialise in edible flowers and salads.

Maddocks Farm Organics is the only edible flowers specialist that has an organic licence. We haven't looked back since moving to Devon and are delighted with the recognition our product have achieved. Our Seasonal Flower Salad Bags were recognised with a Highly Commended Organic Award in 2009 and our Herb Flower Salad was Winner in the 2012 Soil Association Food Awards. In 2013 Jan was made a Soil Association Food Hero which was a great honour and in 2014 was a finalist in the Organic Innovations Awards. 2016 saw us become runners up in the Organic Industry's BOOM Awards for the most Innovative Organic Business. In 2017/18 we won Organic Industry's BOOM Awards for Best Fresh Produce in the UK.

   
 
 
 

How many flowers do I need for my cake…..

This is a tricky one because it is all down to how 'floriferous' you would like your cake. The wedding boxes are in three packs and five packs but you can always add an additional seasonal box of you'd like they are ALL picked according to your specifications. Generally speaking the three pack is enough for a three tier cake (10,8,6 inch) with a slightly larger display on the top and two boxes to decorate the shoulders of the tiers. If you want additional flowers for the base of the cake – i.e. if it is sitting on a board or tray then you will need a few more.

 
When should I order my flowers…..

We would recommend at least four weeks in advance. During the summer months we sell out weeks in advance so if your flowers are for a special occasion then definitely pre-order. When you order you will specify the date you would like them delivered. We recommend that you set the  delivery date to the day before you want to use the flowers.

 
Is there a deadline by which  flowers must be ordered for next day delivery….

Yes. We are only a small company and pick every box to order. We also need to book your package onto the couriers before midday. Therefore you need to order your flowers by 10 noon for next day delivery. However, during the summer months we can only offer this service on Mondays, Tuesdays and Fridays as we are fully booked with advanced orders on the other days.

 
How are the flowers delivered…

Our flowers are sent by overnight courier. They are picked and packed by us and popped in a chiller until the courier collects them. They are then transported overnight to arrive with you guaranteed before 12 noon. (We can arrange for a 10am delivery at an additional charge). The flowers are packaged in recycled and recyclable punnets in thermally insulated cardboard boxes with chiller packs. The couriers guarantee the flowers will be there next day and they also pack the boxes by hand at the depot rather than using standard parcel conveyor belts.   

 
 
 
 
 
 
 
 
 
 
Buy Edible Flower Cakes
 
 
 

Bee Conservation: 1% of Maddocks Farm Organics' profits go towards bee, butterfly and insect conservation.

IN THE PAST 25 YEARS WE HAVE LOST 75% OF ALL FLYING INSECTS.              75%!!!              THIS IS A STAGGERING AMOUNT.

 
The plight of the UK honey bee has been regularly in the press for several years now. The relationship between man and bee has become increasingly fragile and bee numbers are rapidly dropping. There have been many explanations given for this and it is a complication subject but there is strong evidence that neonicotinoids – a class of pesticide first used in agriculture in the mid 1990s at exactly the time when mass bee disappearances started occurring – are involved in the deaths.

The Soil Association explains more:

"The evidence against these chemicals is strong enough that they have been banned or suspended in France, Germany and Italy – but not yet in the UK. In April 2013 the EU decided to suspend three types of neonicotinoid pesticides – clothianidin, imidacloprid and thiametoxam. The suspension will be implemented for two years from December 2013.

How neonicotinoids work – Neonicotinoids work as an insecticide by blocking specific neural pathways in insects' central nervous systems. The chemicals impair bees' communication, homing and foraging ability, flight activity, ability to discriminate by smell, learning, and immune systems – all of which have an impact on bees' ability to survive.

It seems bees' genetic make up makes them particularly vulnerable to neonicotinoids. Recent mapping of the bee genome has revealed that bees' capacity to detoxify chemicals is much lower than other insects. Instead bees have two strategies to protect themselves. On the first day of foraging in a new area, scout bees are sent out first to taste the nectar and pollens – if any are adversely affected they will be expelled from the hive immediately, and the colony will avoid the area.

In addition, once foraging begins, nurse bees in the hive clean foragers each time they return. These strategies protect the colony from mass exposure to lethal doses of chemicals, but they do leave honey bees particularly susceptible to the sub-lethal exposure to any contaminants they encounter.

The other really important factor is the complex behaviour of honeybee colonies. For example, the 10,000 forager bees in a typical hive need to co-ordinate their quest for nectar – and they do this through the famed 'waggle dance', which communicates the flight direction and distance of sources of nectar. The complexity and precision of these dances is breathtaking, and success relies on the integrity of a nervous system where each synapse is crucial. It is no surprise then that honey bees have been shown to have a higher number of neurological receptors than other insects.

Honey bees live and work as a colony, not as individuals; what seems to be happening is that the cumulative impact of small doses of nenoicotinoids on thousands of bees over time is affecting individual bee's ability to work and communicate effectively as part of a colony. Because lots of bees in each colony are behaving sub-optimally this can lead to the sudden, and devastating, outcomes that we've been witnessing in recent years.

The Soil Association believes that there is already enough evidence to justify an immediate ban on neonicotinoids today". (Source – The Soil Association).

Without bees it would cost UK farmers £1.8 billion a year to pollinate our crops. This is more than it costs farmers to produce all the milk consumed in the UK every year. Bees are essential to our gardens, parks and countryside because they pollinate over 75% of our plants which in turn are vital to our insects, birds and animals. (source – Friends of the Earth). Since the 1970s ALL tomatoes in the world have been pollinated by bumblebees.

At Maddocks Farm Organics we are donating 1% of our profits to bee and butterfly and insect conservation. We have both domesticated and wild honey bees here on the farm as well as numerous varieties of bumblebees.

In 2017 we hosted a bee course and bumblebee identification day to try and identify all the different bees that visit the farm (so please do contact Jan if you are interested in attending in 2018) we spotted more than 9 varieties of bumblebee and raised more than £400 towards Bumblebee Conservation – more was raised in 2018.

We are Corporate Supporters of the Bumblebee Conservation Trust. Pollinators are crucial to the success of our business and we plant not just edible flowers but also wild flowers and species that we know will help support the bees when they most need it. We are Corporate Supporters of Butterfly Conservation Org.

We can all do our bit to help honey bees, bumblebees and other pollinators. By planting lots of different flowers plants that are attractive to insects you can increase and encourage wild life into your garden. Flowers with short corollas, such as borage, are very attractive to shorter tongued pollinations and honeybees in particular, whilst lavender, which has longer corollas, is much more popular with a range of longer tongued pollinators, particularly bumblebees. Single varieties of flowers are also preferable to doubles.

Visit Maddocks own website for Cocktail Recipes
 
 
 
 

The Rules Regarding Edible Flowers

Edible flowers have been enjoyed for centuries and are a wonderful addition to any table but there are a few basic rules to follow when choosing or foraging for edible flowers:

1       – Know the provenance of any flowers you plan to eat.

You cannot wash edible flowers so ensure that they are organically grown and from a reputable source. Even if you are sure of the variety, don't just pick any old flower and eat it. Flowers that have been sprayed with pesticides or other chemicals, should be avoided. This might sound like common sense & me banging the organic drum but it must be reinforced. Plants from garden centres, nurseries, supermarkets and florists are designed to be looked at and not eaten. They are sprayed with insecticides and fungicides which are absolutely not fit for human consumption and could make you extremely unwell. There are often residual nasties lurking in the compost that they are grown in as well.

More than 80% of florist flowers are imported and are routinely sprayed. They are also not designed to be a food product so the harvesting and handling of them and the bacteria in the water that they are kept in can all be issues.

Avoid flowers that grow by the roadside because of the build up of vehicle pollutants.

Another sensible precaution is to avoid picking any flowers near footpaths or where dog walkers frequent, particular those that grow close to the ground such as wild garlic!

Do not assume that restaurants and caterers know which flowers are edible. Just because it is on your plate does not mean it is edible. A lot of wedding cake makers will decorate wedding cakes with non edible flowers and sometimes poisonous. If this is the case then it is imperative that they use flower 'picks' which look like small golf tees to ensure that the cake is not contaminated.

2      –  Be cautious of pollen allergies

If you suffer from severe hay fever or any other plant allergies, be cautious about eating flowers. Flowers contain pollen which is a well-known allergen. Even if you don't have these intolerances, try a little bit, like a food tester, the first time you taste a particular flower and be careful when serving to guests.

Eat only the petals of flowers; always remove and discard the pistils and stamens before eating. (Except for the tiny flowers like thyme where it would be like performing microsurgery to remove the pistils and stamens.)
3      – Don't eat any flower unless you're 100% certain what it is.

Not all flowers are edible and some are poisonous. Don't assume that if the leaves, or roots are edible then the flowers will be too (for example tomatoes & potatoes flowers are not edible). Don't assume that just because close plant relations are edible then the rest of the plant family will be too (sweet peas are not edible but red runner beans flowers are).

 Whilst many flowers are edible, many more are either tasteless or have an unpleasant texture but there are also some flowers which are actively poisonous.It's not just that they don't taste nice, they would actually cause you harm.

YOU WOULD NOT GARNISH YOUR CAKE WITH POISONOUS MUSHROOMS SO DON'T GARNISH IT WITH POISONOUS FLOWERS.