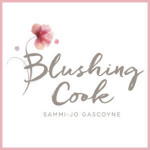 Blushing Cook strives to create cakes that are florally beautiful and blooming delicious.
Cakes General
Chocolate Brownies
---
PAGE Q.R. CODE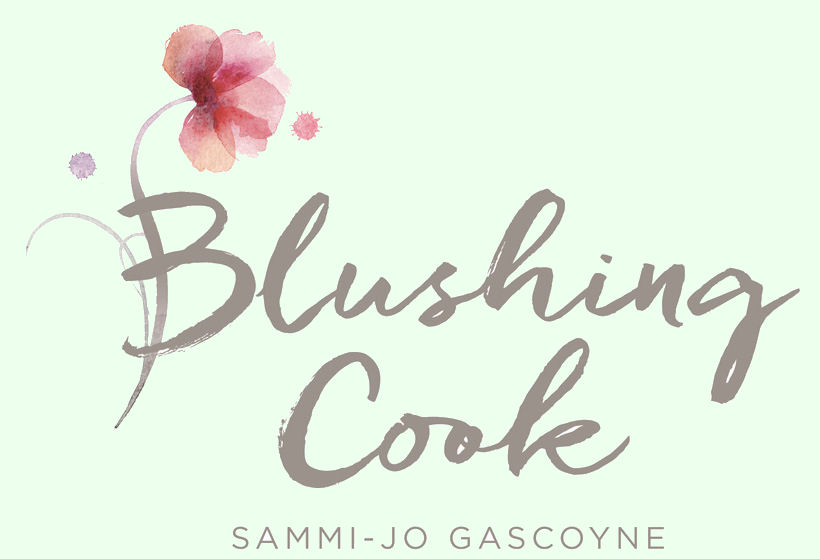 ——————————————————-
About Blushing Cook
Sammi's passion for cake making began after completing a fine art foundation and studying Patisserie at Le Cordon Bleu Culinary School. Sammi worked as a pastry chef in restaurants such as Michelin Star Le Gavroche and went onto work as the Head Chef for renowned cake designer Peggy Porschen.
Combining her passion for baking, art and all things floral, Sammi set up Blushing Cook 4 years ago in her home kitchen in South London. Creating blossomy designs using beautiful fresh, organic and mostly edible British flowers which are grown in the heart of the Devonshire countryside.
 Blushing Cook strives to create cakes that are not just florally beautiful and blooming delicious but with a careful consideration for the environment. We select ingredients which are as seasonal, local, organic and fair-trade as possible, from the flour to the flowers, we consider everything.
Blushing Cook's signature 'Pressed Flower Cake' design, which was originally created by Sammi and which we are best known for, is inspired by wild flower meadows.
It has really become Blushing Cook's star trend setter for the couples looking for something beautiful and unique.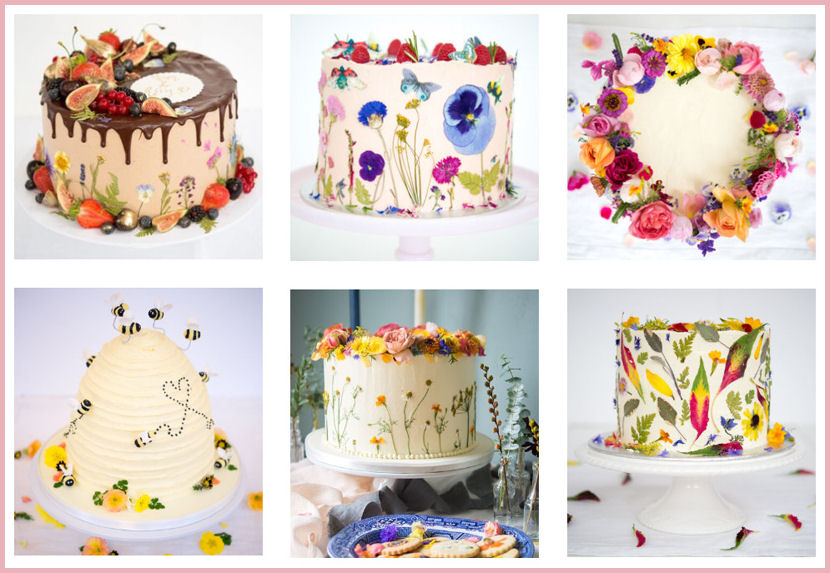 Wedding cakes

Scatter some floral Blushing Cook love on your special day!
Combining beautiful floral designs with delicious cakes, Blushing Cook puts love and care into every element of their Wedding Cakes. From our signature Pressed Flower Cake design, to cakes adorned with sweetly scented edible roses and herbs, you're sure to find something you will love in our collection of designs. Each wedding cake we create is bespoke and tailored to your special day.
All our bespoke wedding cakes and celebration cakes are baked in the heart of South West London and can be delivered within all areas of London and surrounding areas, please just get in touch or see our delivery terms for more information on this and prices.
Our Postal brownies and postal treats can be delivered nationwide to your front door if you aren't within our delivery region, so nobody misses out!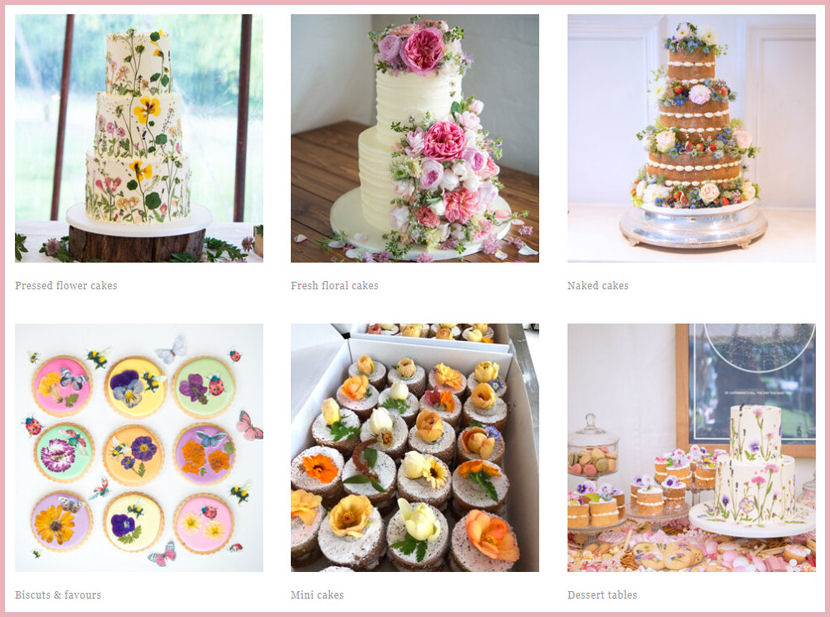 Celebration cakes
In truth, you might say that Blushing Cook was founded from one very simple desire, to make people happy. We realised that a certain way to make someone smile is to present them a cake. Combining that with flowers which are scientifically proven to make people happy, well, we like to think we're creating some pretty
special slices of happiness.
There doesn't have to be any reason to give someone a cake, or even buy one for yourself, we celebrate every day!
Whatever your event, we have a huge selection of designs and flavours suitable for Birthday cakes, Baby Shower cakes, Christening Cakes and all celebrations. 
,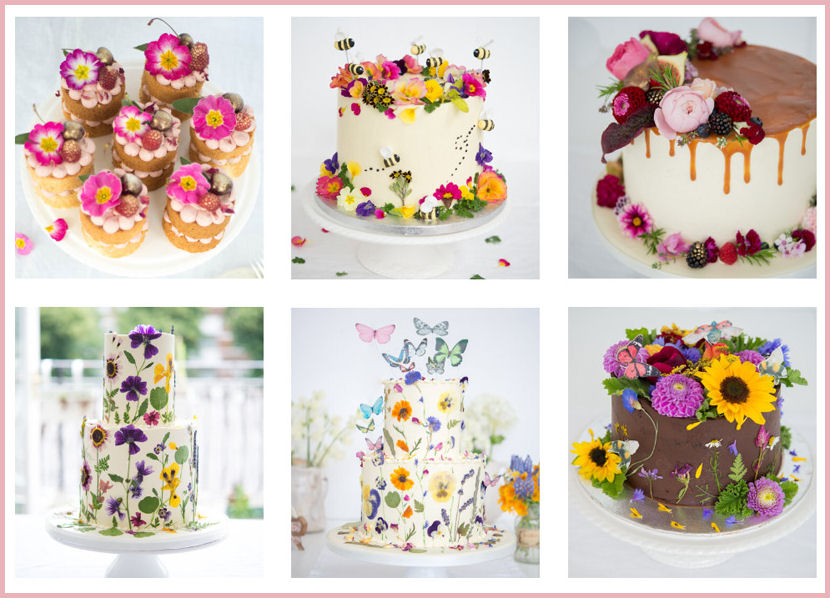 Flavour menu
We always try to consider the seasons, flavours of nostalgia and quality ingredients, trying never to forget or overcomplicate the good old classics.
Vanilla & Seasonal Fruit Jam
Fluffy vanilla sponge, filled with a fruity, seasonal fruit jam and a Madagascan flecked vanilla buttercream.
Jam options : Raspberry, strawberry, gooseberry and elderflower, cherry with amaretto, blackcurrant
Lemon, Gooseberry & Elderflower
A zesty lemon sponge soaked in an elderflower syrup, filled with a fruity gooseberry and elderflower jam and a lemon curd buttercream.
Carrot cake with cream cheese and orange
A moist, fruity and subtly coconutty carrot cake, filled with silky cream cheese filling lightened with a hint of orange.
Salted caramel
Light caramel sponge with subtle mollasey notes, filled with our oozy and decadent hand-made salted caramel, caramel buttercream and sprinkled with Maldon sea salt.
Chocolate sponge filled with hazelnuts
Rich chocolate sponge filled with a hand made chocolate and hazelnut filling, finished with chocolate buttercream.
(This can be filled with plain chocolate ganache and chocolate buttercream for any allergy requirements)
Banana, Chocolate and Peanut butter
Banana sponge filled with chocolate enriched buttercream and the most utterly delicious deep roasted peanut butter on the planet.
(For any allergies the peanut butter can be replaced with chocolate ganache or salted caramel)
More Flavours to come…
We have been trialing a few new flavours at Blushing Cook HQ but we want to make sure they're just right first. In light of the current circumstances, we put that on hold and have pushed forward working on our online shop for you all to enjoy treats at home. We promise we will be publishing some new exciting flavours very soon… x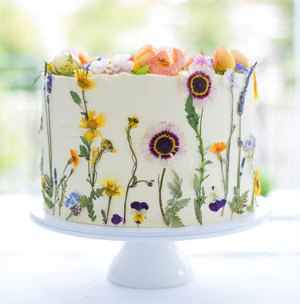 A note on the ingredients and suppliers we use.
We use Organic, Fair-trade and seasonal ingredients wherever possible. Whilst we would love to use the word "local" lets be honest, there really aren't many farms or vanilla fields in and around London. We do, however, aim to support as many smaller British businesses and supply chains as possible, trying to avoid the big players. We know there is always a pro and a con to everything and we don't ever claim to be perfect, but we will always aim to do the best we can.
Eggs
We source our eggs from a farm in Kent which we collect from our lovely egg man, Gareth, around the corner from us whilst he delivers to the local Butchers and Deli's.
Flour
We love to use ancient grains such as spelt and rye flour in our baking. Not only are they easier for us to digest, they are all British grown and enhance the flavours of the cakes.
Dairy
Whilst there aren't many cows wandering around London, we source our dairy from trusted farms in sunny Somerset.
Vanilla
The Vanilla market is still recovering from a huge wipeout a couple of years back making prices astronomical and conditions for farmers poor. We use companies we know support sustainable environmental practises.
Sugar
We bake using Billington's unrefined golden caster sugar in our cakes.
Chocolate
We use delicious chocolate from a British company that is Organic, fair-trade and hand-made in West Sussex. They're also really on top of their recyclable packaging which we think is super!
Flowers
Our edible flowers are 100% soil association certified Organic, grown and hand-picked in Devon by Jan and her lovely team on their incredible edible flower farm. Maddocks Farm have become very good friends of ours and we have shared a few laughs and tears together. From treacherous charity event hikes across the South Coast to sharing a few too many floral Gin and Tonics together of an evening, we love these guys!

Fillings
We make our delicious salted caramel and ganaches in house, using Maldon sea salt and organic chocolates.
Jams and Conserves
We use small British Jam companies that use seasonal and British Fruit where possible. They are bursting with fruits,  lower in sugar and utterly delicious.

Colourings
After recently reading a label on our "Natural Red Food colouring" and seeing that lovely E120 Cochineal (squished bugs)  – we have been trialling colours using fruit and vegetable colourings which are beautiful. Whilst the colours vary slightly and are more limited, we hope you agree it's much nicer not to eat all those hidden E numbers.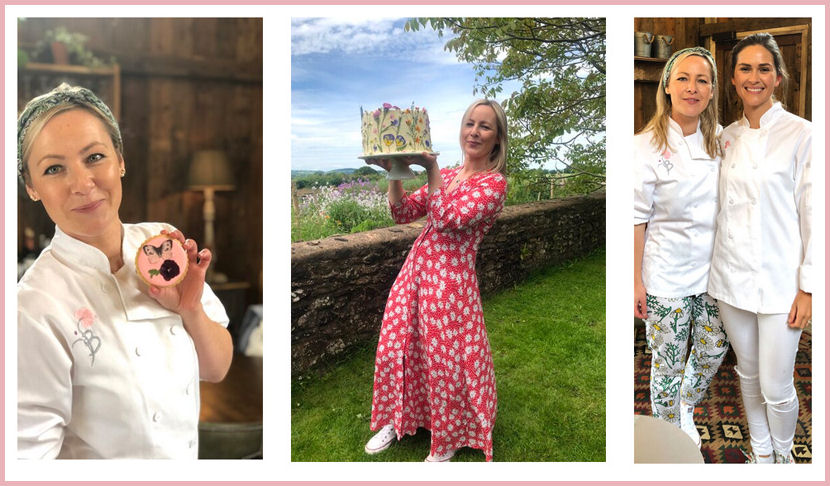 Postal Treats
Delicious floral treats delivered straight to your door! We are so excited to launch our new Postal Treats and we hope you love them! I think we all need a little sunshine through our letterboxes right now! The perfect gift to make someone's day or to simply send a treat for yourself.
 Weekly Brownie postal days will be mondays and wednesdays.
 Due to delays with postal services we are currently only sending via Special Delivery, this should mean your brownies should arrive the following day after despatch. Please note, however, the postal services are extremely busy in these difficult circumstances and there may be slight delays, we can only apologise for these, they are out of our control and we appreciate your patience.
Orders placed Tuesday – Saturday: will be posted the following MONDAY
Orders placed Sunday – Monday: will be posted the following WEDNESDAY
Please note we are currently unable to take advanced bookings for specific dates. We also currently are only offering UK postal services.