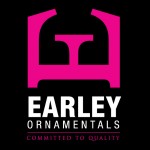 Thirsk

.
.
.
Ornamental Plants
Vegetable Plants
Bedding Plants
Vegetable Plants
Young Plants
---
PAGE  Q.R.  CODE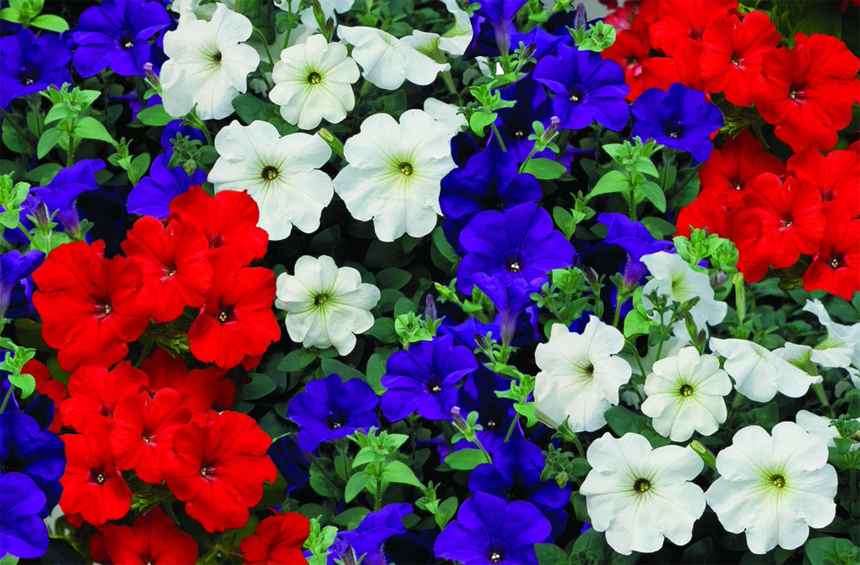 About Us
Earley Ornamentals – Committed to Quality
As a leading independent producer and supplier of young plants, with a specialist reputation for reliability and expertise, we are committed to providing excellent service and high quality stock.  
We have been growing young plants at our 12-acre site near Thirsk, North Yorkshire since 1992. In 2009 after a successful management buy-out from international ornamental breeding giant Sakata, the company was purchased by its managing director Simon Earley and wife Lorna. The two companies have maintained strong trading links, with Earley Ornamentals being Sakata's preferred distributor in the UK.
    
We have a flexible approach to doing business
Today, over 180m young plants, made up of 1,500 varieties, are grown each year. In addition to being the UK's primary distributor of Sunpatiens, we offer an extensive range of young plants for all seasons; refining our range continually to introduce new varieties and ensure there is something new for our customers every year.
Production can be tailored to meet customer needs with mixed assortments where required.
We invest and innovate
Our progressive programme of investment, innovation and development means our fast-turnaround service and our product offering are tailored to suit each customer's individual requirements.
Reducing our carbon footprint Earley Ornamentals invests in biomass technology                                                 
Growing our skills, facilities and our customer relationships allows us to evolve and remain one of the UK's leading independent producers.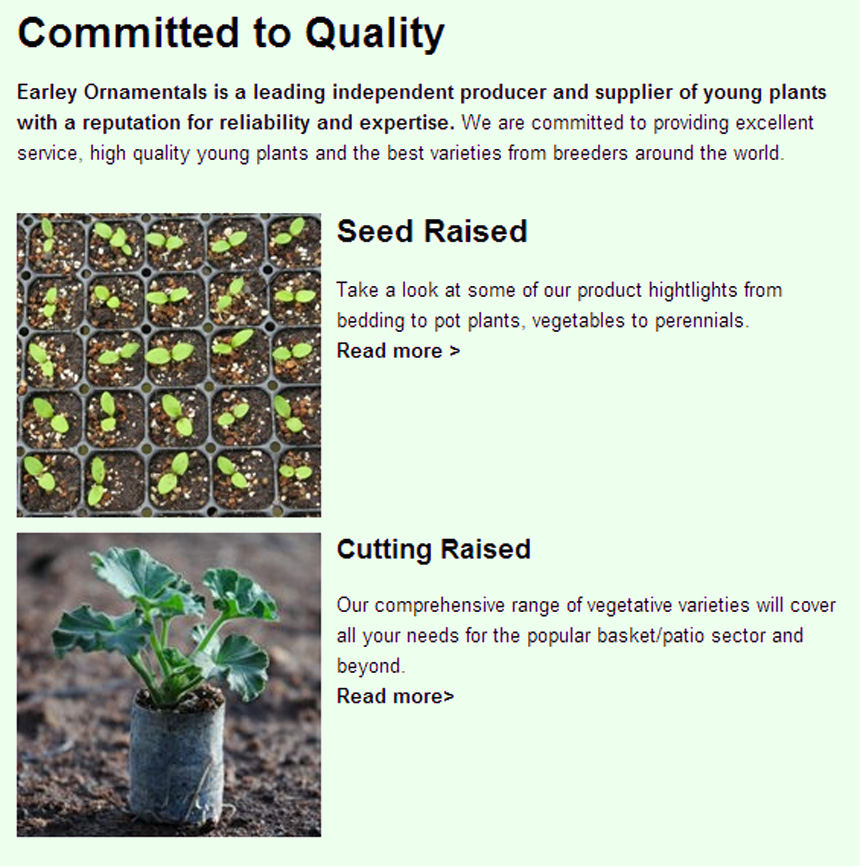 We maintain high standards
As an accredited grower under the British Ornamental Plant Producers scheme, we ensure high standards are maintained consistently here at the nursery. An environmental computer controls temperature, humidity, light and venting in all of our glasshouses. But it doesn't stop there, nationwide deliveries, wherever possible, are made in our own temperature-controlled fleet of lorries to ensure our customers receive the freshest plants in the very best condition and of course, on time.
                
We are committed to partnerships
Whether it's our valued customers or our close network of suppliers, we believe in total transparency where growing regulations are concerned. Furthermore, two-way communication is key and we are committed to working as partners, advising and accommodating both customers and suppliers wherever possible.
Whatever the season, Earley Ornamentals is always growing strong