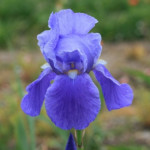 .
.
.
.
---

CONTACT DETAILS
Beta listing full informations is only available on the Listings own website.
Full details in this section will be available shortly
 .
 

Woottens of Wenhaston

 The nursery was established in 1990 by the charismatic and renowned plantsman, Michael Loftus. Situated in rural Suffolk nestled on the edge of the village of Wenhaston the nursery has one of the largest collections of herbaceous hardy perennials in East Anglia. We also specialise in Bearded Iris, Hemerocallis, Auriculas, Pelargoniums, & Hardy Geraniums. The nursery has a dedicated and knowledgeable team of staff that offer talks, courses and garden designs as well as a year round mail order and collection service. The nursery has a strict 'Green Policy' for addressing environmental issues around plastics, packaging, water wastage and the use of chemicals.

 The nursery is open to the public every Saturday and the first weekend of each month from March – October

 .
 .