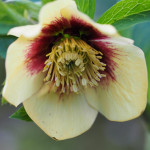 Ornamental Plants
Ornamental Trees and Shrubs
Bedding Plants
Bog Plants
Nursery Stock
Ornamental Shrubs
Ornamental Trees
Various Ornamental Plants
Woodland Perennials
---

CONTACT DETAILS
Beta listing full informations is only available on the Listings own website.
Full details in this section will be available shortly


 .
We are a traditional plant nursery just outside the beautiful market town of Aylsham. I started the nursery in 1982 as a hobby, growing plants on a plot of land to the back of my house and selling them by the roadside. My hobby and passion has grown over the years into what you will find today. One thing that has not changed is my wish to provide our customers with the best plants and service we have to offer, and I hope you experience this when you visit.
With over 700 varieties of Herbaceous Perennials, Shrubs, Vegetable plants, Trees, Ferns, Roses, Hedging plants, Bog plants ….we hope you should be able to find something to help you add structure or colour to your garden throughout the year. We have a large selection of plants and sundries for you to choose from and our knowledgeable staff will help you select what best suits you and your garden. Many of the plants we stock are listed on this site, however, there are too many to list all of them, so we suggest you drop in or give us a call to enquire on availability.
Due to customer demand we added a cafe (Purdy's Tea Room) to the nursery in 2011, which has grown from offering just tea and cake to light lunches and espresso coffee. I am pleased to say that they use local produce when available and it follows the same ethos of the nursery offering a high standard of food combined with great service. We hope you enjoy this site and maybe it will give you an insight into why we are often referred to as ' Aylshams Best Kept Secret ' …. Peter Purdy
 .
.