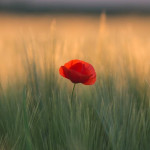 Field Crops
Vegetables by Name
Barley
Beans
Cereals
Linseed
Oats
Oilseed Rape
Peas
Potatoes
Sugar Beet
Triticale
Wheat
---

CONTACT DETAILS
Beta listing full informations is only available on the Listings own website.
Full details in this section will be available shortly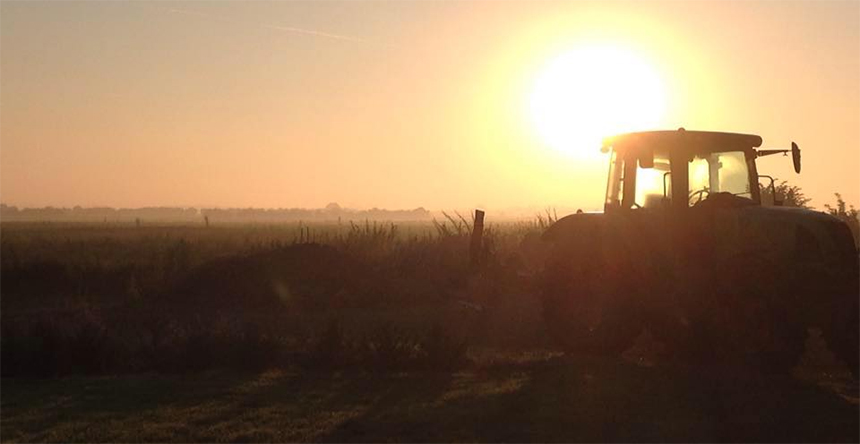 .
We are a small, family run Arable Farm in South Lincolnshire in the UK – known as The Fenlands, it's very, very flat.
We are based on two farms and currently grow: Potatoes (which we sell to the trade and to the public); Wheat, Oil Seed Rape, Peas, Sugar Beet, Triticale, and sometimes Oats, Barley, Linseed and Beans.
Tis is just a few words to publicise the business, but also to share facts and stories about farming – our own (guest starring the farm cats – Henry and Riley, and the farm dogs – Fergus and Domino) plus those from other sites – with photos, details, recipes and Agricultural / Countryside info.
It's always important to know about food provenance and there's always a chance you could get a quiz winning piece of information or trivia!
We hope you'll stay and follow our Facebook page, or invite others to as well……feel free to add comments, suggestions or send a message.
.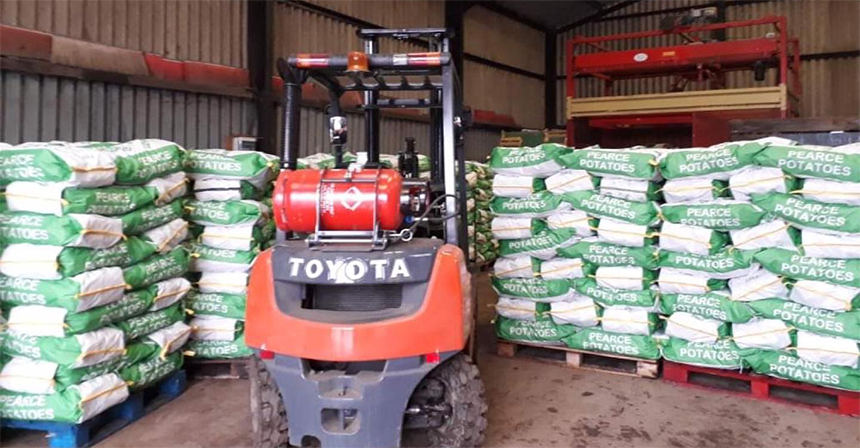 .
"The majority of people now live in towns and cities, and we [as a nation] tend to give little serious thought to the practical realities of farming, the vital moment when we come up against the natural world. And yet, we are all still tethered to the land in a practical sense – our entire civilization relies on farming surpluses, which free most of us from growing our own food, allowing us to do other things ". James Rebanks "English Pastoral"
I cannot tell you how much I absolutely love this book – of the thousands I've read it's one of only two where I've got to the end and immediately started re-reading.
It's beautifully and eloquently written, and tells the story of the older world of farming, what it became, the unprecedented change over the last 40 or so years, the ways of life lost, changed and discovered, and how some farmers are trying to make it right.
.

.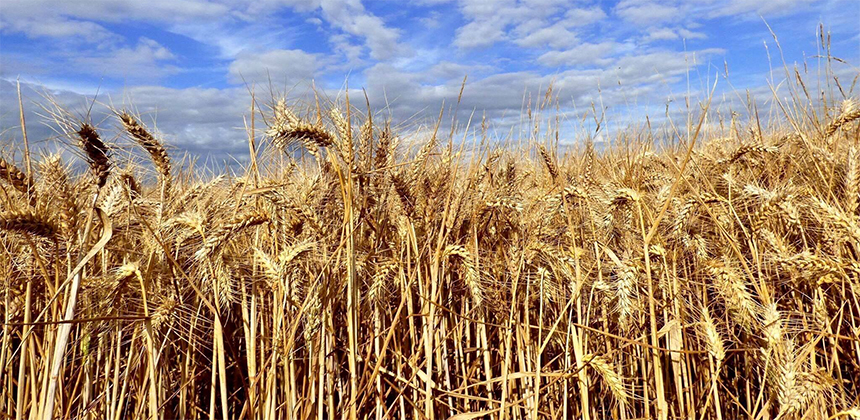 .
NEONICS – PESTICIDE CHEMICALS, FARMERS AND BEES
(This is very long post and one we have worried about posting as we will probably lose followers, but there is a lot of misinformation out there and we wanted to express our view. Please message the page if you have anything negative to say, rather than commenting)
We have hesitated for a long time about posting this – it came about after the recent (January) decision to allow farmers a one year derogation to use a seed dressing on sugar beet which has previously been banned. This was only to be used if certain weather conditions happened, and as that won't happen, the chemical will not be used, but there was A HUGE AMOUNT OF POSTS about it, and I had a very lengthy FB chat and "in real life" ones with several friends.
However, one of the main reasons we set this page up was to give people more background information about agriculture as there is often (in general, but not with our followers) such a disconnect between the grower and the consumer now. For example, so many people did not realise that sugar is grown in the UK, and when we have helped out at School Farming Days, there were very many children who could not recognise and name vegetables. The sugar beet piece we posted on 11 January was an experimental longer post describing the process – it was well received with 250+ likes and 200+ shares, and many people have messaged us to ask if we can do that with other crops. In a small way we are spreading the word about Ag.
Back to the main issue on pesticides – because of virus yellows, a disease caused by aphids, it was decided that this seed dressing would be allowed for one year only. It had been banned previously because of a possible link with causing problems with bees. Sugar Beet is not a flowering plant, and therefore is of no interest to bees anyway (unlike Oil Seed Rape which has been decimated by flea beetle as the pesticides have been banned and there will be about 50% less grown in the UK going forward – OSR is however one of the first and most beneficial foods for bees, but will no longer be there in the same amount of fields) So with the Sugar Beet, some people were saying about "run off and damage to adjacent foliage" but this only happens with a spray and not a seed dressing. The seed dressing is only effective in controlling the aphids in the first 12 weeks before it breaks down, this is long enough to protect the young beet plants as they emerge and start to grow.
It was not just our govt who have issued this derogation, and therefore not just UK farmers who benefit from this. Govts in the EU include Belgium, Spain, Poland and of course, France – whose derogation lasts for 3 years as opposed to our 1 year.
Although the idea of organic farming is appealing – of course it is – it can only ever be a niche market as it relies on premium prices for products offsetting lower output, and of course, if all farmers went organic, we would have to get rid of 20% of the population as it cannot produce enough produce to feed the existing population, let alone a growing one.
Some people (including one person who was writing about it for a college course) believed that farmers all indiscriminately "threw chemicals on the land", as some would "land in the right place". Clearly, he had never been near a farm to see just how much care, analysis and work goes into it, nor near a farm office to see the eye watering invoices for chemicals, or the strict regulations and monitoring in place for their usage.
As with every industry and profession, there are those who care and do what is best – it is a balance as the population needs to be fed – but not at the expense of nature – and those that don't. There is a local company who rents land around here who are very much of the "smash and grab" style of harvesting and leave the fields and the roadways (the farm tracks shared by all the local famers) in an appalling state. No farmers we know randomly use pesticides and other chemicals and all – whether they are tenants or landowners – view themselves as stewards of the countryside.
I am reading an excellent book "English Pastoral" by James Rebanks, a farmer whose family farm struggled to keep up with the pace of change and the changes they saw in "industrialisation, mechanisation and increasing chem usage of neighbouring farms" and what he, as a later generation farmer, has done to salvage it – it is beautifully and eloquently written, and makes a lot of sense. One of the things he first notices is that a nearby farmer was ploughing the land and there were no seagulls following it – because there were no worms left in the field due to the use of slurry. When Andy was last ploughing at Deeping and had a flock of seagulls, 5 herons, 3 buzzards, a flock of pied wagtails and a few crows following the plough – we do take note and we do care, as our post on 14 January demonstrates, we have a wide variety of animals and birds in the area.
There seems to be an idea that non organic farmers will automatically oppose "Greenies" (not our word) and that they can't, in fact, be Greenies themselves – as with all industries, some people are more green than others. In fact, our farm was one of the first to sign up to the Entry Level Stewardship Scheme (which no longer exists) and both our farm and work's farms are in various Assurance schemes.
In the same way that, not all farmers are rich landowners (lots are tenants like us), not all voted for Brexit (we didn't, and the split was about the same as the rest of the country), there are those who care about the landscape and the wildlife we share it with. To this end, we have owl boxes, bird houses, bee-hives and wild areas, and are in The Woodland Trust. We have about 60 lavender bushes, and a lot of borage for the bees and insects. We have planted over 100 trees in the garden too. We are super lucky to live here and appreciate that, the variety of wildlife between the farms, fields and buildings we rent – badgers, deer, foxes, barn owls and tawny owls to name a few – although we never divulge the exact locations for obvious reasons.
There is a lot of anti farming talk around, but we are not all one homogenous bloc of "the enemy" – we are just trying to grow sufficient food, take care of our surroundings and make a living – whilst "treading gently" on the land.
Thank you for taking the time to read this
 .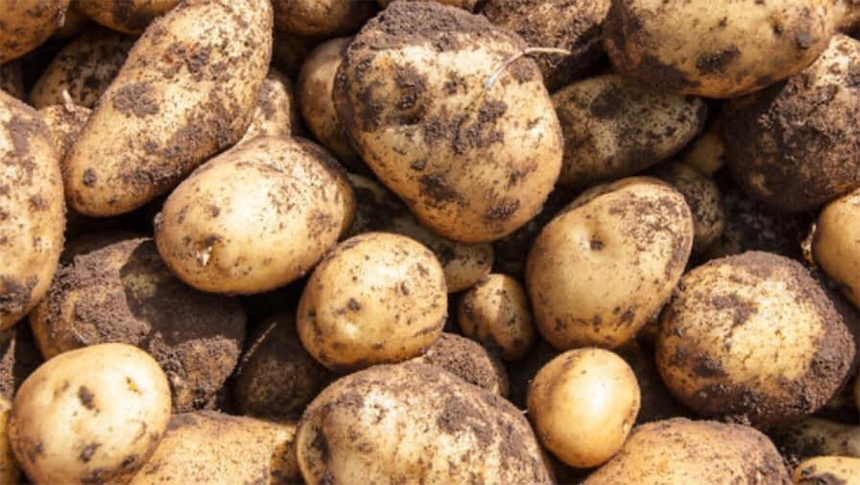 .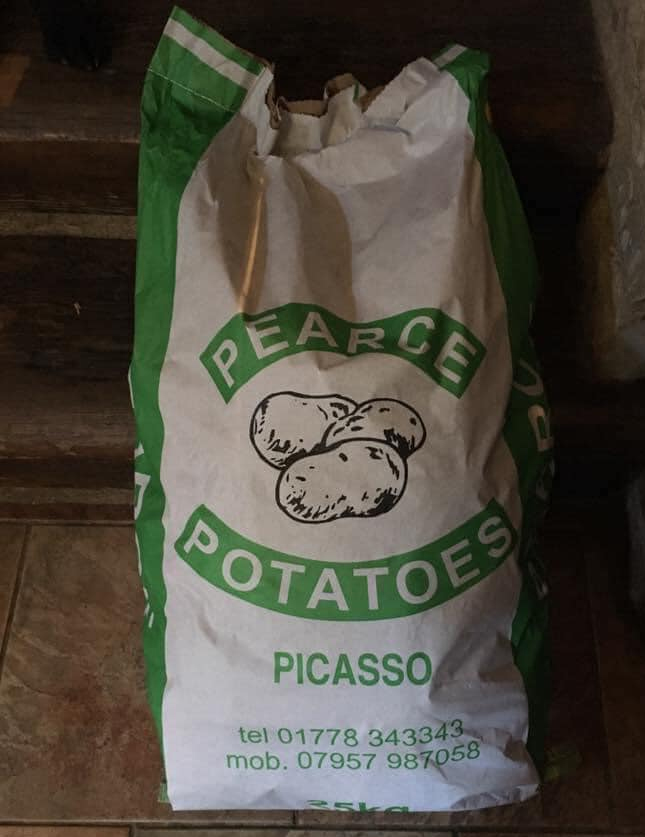 .