---

CONTACT DETAILS
Beta listing full informations is only available on the Listings own website.
Full details in this section will be available shortly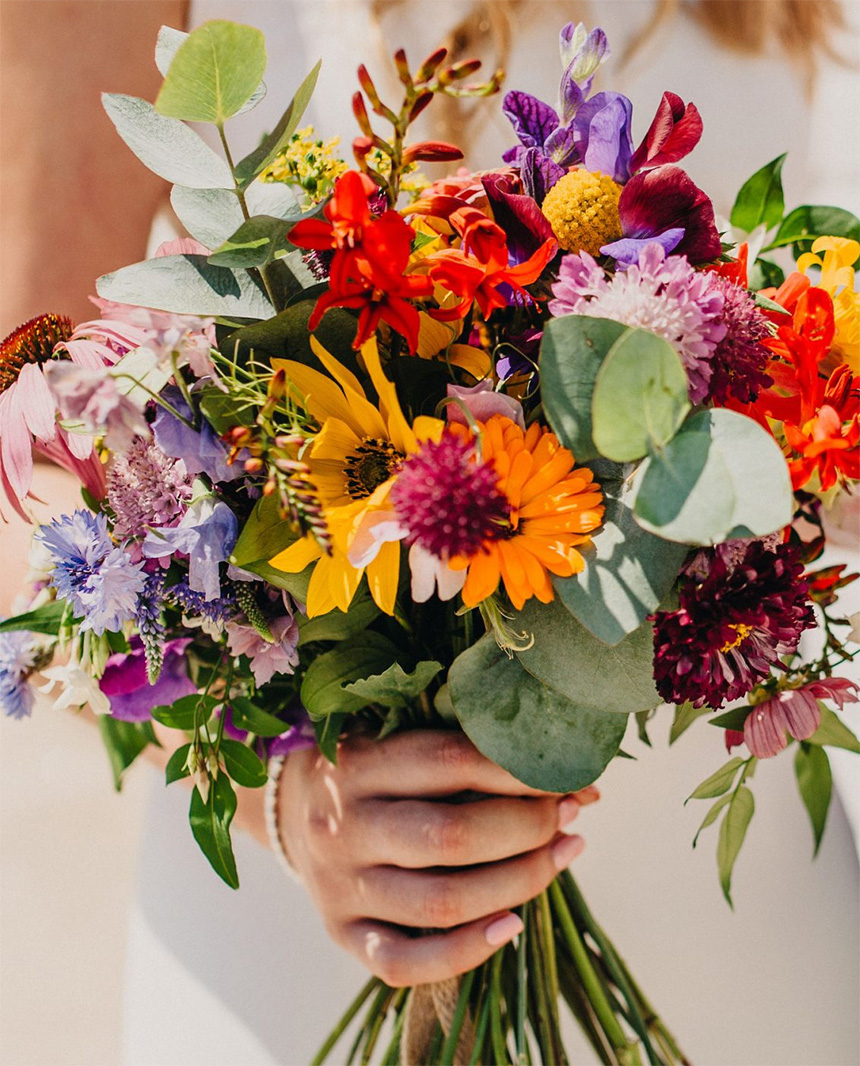 .
S P I N D L E
(formerly Champernhayes Flowers & Foliage)
 I am Zanna Hoskins and I am a flower farmer on our wonderful 1.5 acre piece of land in rural West Dorset. My husband, Jonny, and I grow specialist wholesale British flowers, shrubs and foliage.
How it all began
 It all started with a garden. In the winter of 2008 we moved to the depths of Dorset with our 3 yr old daughter, Willow. The house was a very old thatched cottage tucked into the hillside near the village of Powerstock.
Twins
 Around that time we also discovered that I was pregnant with twins! Winter turned to spring and the moss and lichen from the overhanging trees dripped. Threads of fungi seemed to weave through the thatch. The overgrown garden tapped at the windows, and the lawn became carpeted in snowdrops. A few weeks later there was an explosion of daffodils. We were enchanted!
 .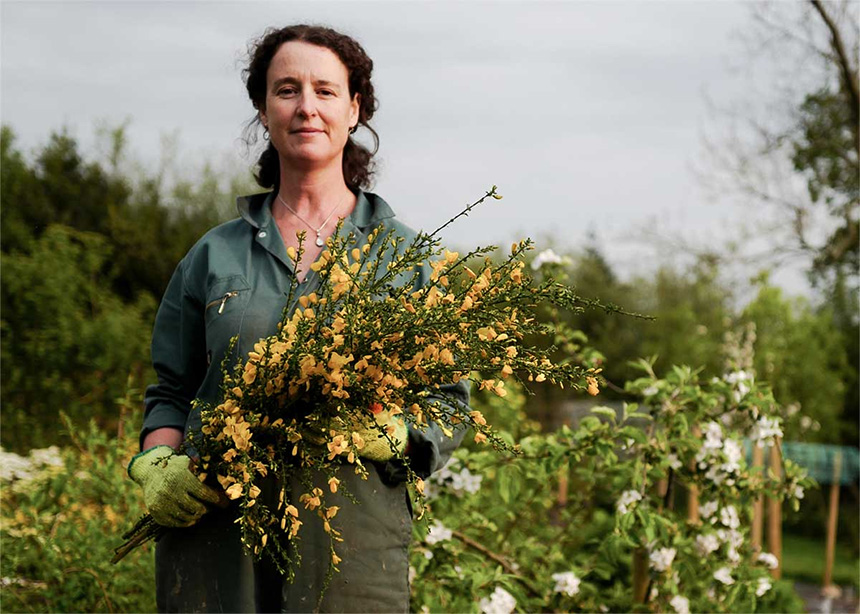 .
A plantswoman's passion
 The woman who had gardened this garden, now dead, was the mother of our dear neighbour. Our friend described her mother's love of flowers and plants, and her passion for unusual varieties. We realised we were living in a treasure trove.
 The season progressed and deer wandered near the windows and nibbled at the flowers which had sprung up through the long grass and nettles. I discovered gorgeous astrantia and nectaroscordum, gladioli and hibiscus and so many more wonderful plants.
My first summer as a flower grower
 The twins were born in June, and that summer as they lay on their fleeces in the garden, I resolved to become a flower grower. My plan was that slowly I would take cuttings and build up knowledge and plant stock and a little bit of experience where I could spare the time.
 I grew fabulous icelandic poppies the next season (the like of which I have never been able to replicate). My sweet peas that year were too short for anything much, but in the small hours rocking a baby or in the few hours I got alone in my tiny poly tunnel I read and learnt. I learnt the names of all the plants and flowers in the garden and began the journey to now. Along the way I re-visited my old friends at Green & Gorgeous and hungrily scribbled down everything Rae told me! Arjen Huese was also a key source of information for me.
.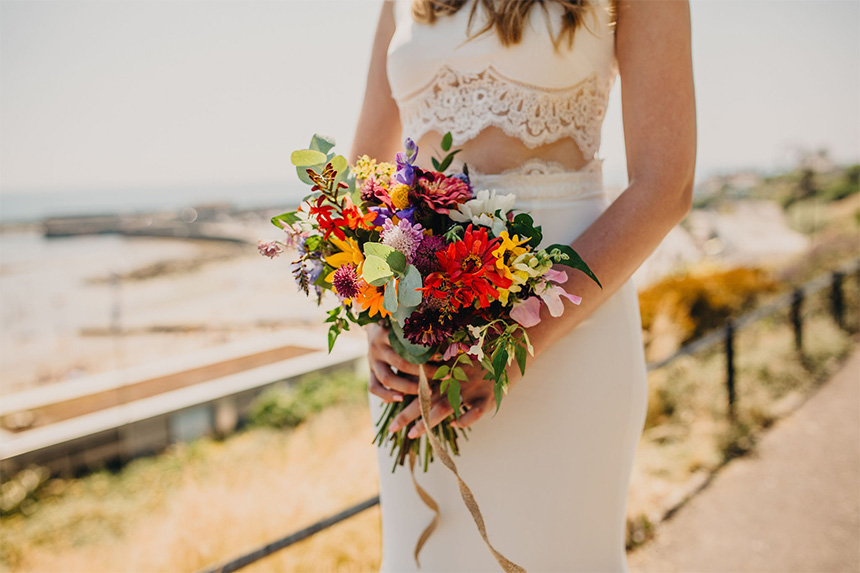 .
The next stage
 Buying our 1.5 acres of land in 2013 was no accident. We had searched high and low for a piece of land that we could grow flowers on. South facing, good soil (though rocky), water. It was a paddock back then, but now it is an abundant place of trees, shrubs, perennial beds, and plenty of ground cover to keep back the grass and buttercups. It is our haven and our obsession!
Weddings and raising the kids
 The past few years have been a blur of raising our kids in the ways of nature. I must admit to a fair bit of reliance on screen-time too while we garden (let's be real). They are all in secondary school now, and they know what it is to grow up in nature. For that we are very glad. It has also been a flurry of sowing and planting and propagating and mulching and mowing. It has also been many, many bursts of floral highs with my friend Kate Reeves from Rambling Rose Flowers, doing weddings for some truly fabulous people. It has been a great pleasure to do the weddings these last few years, and I hope to do a few more before long
 .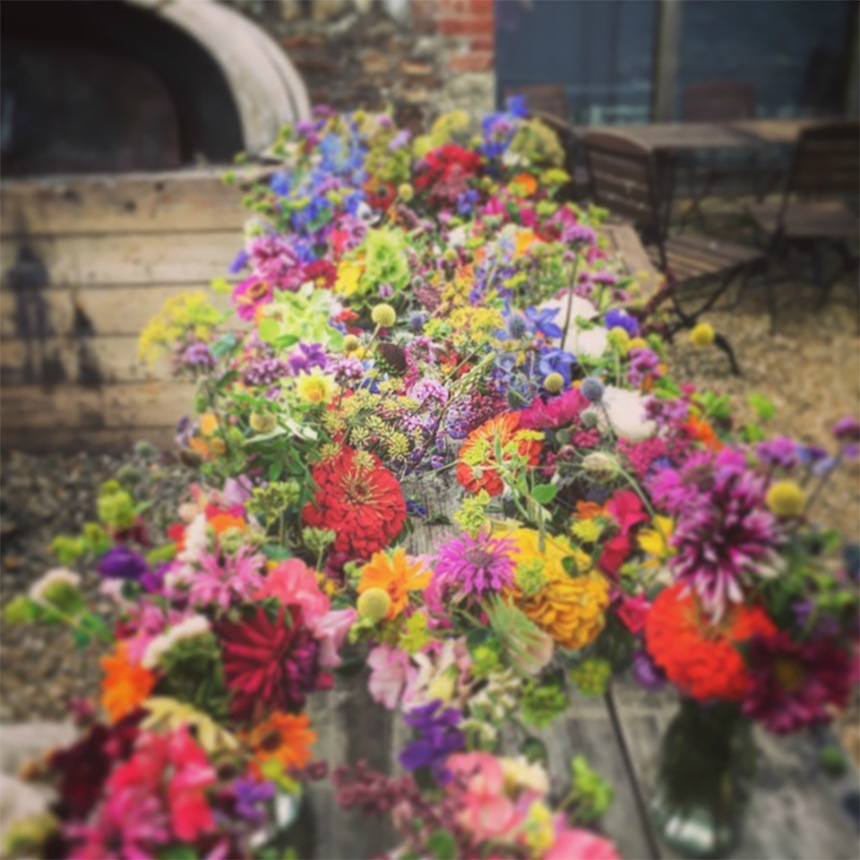 .
Selling to florists
 When Kate opened her shop in 2018, a door opened for me. I learnt that what I was growing had value to many more people. Florists with an eye for something with scent, movement and unusual colours were asking what they could buy from us. They wanted very different materials to what they could get from the traditional suppliers, and they began to ask us to deliver. We have been so grateful for the support of Kate during the early stages of this next phase. We have also been very fortunate to have the support of Vic Brotherson at Scarlet & Violet, and Shane Connolly. They are at the forefront of a new wave of florists who are championing British Flowers and Foliage.
Courses
 I love to teach, and the plan is to run more courses in eco-floristry. I would like to teach others how to grow, too, to share the knowledge I have gleaned.
The business of growing flowers
 From a business point of view I am always trialling new things and learning useful things. For example, what is lovely but grows just too slowly to be a viable crop – at the moment I am growing trial crops of Lophomyrtus, Nandina, and Loropetalum. Perhaps there are others out there who can tell me, but as far as I know I am one of the first to be exploring this territory in the UK. A lot of knowledge has been lost, on how to cut and condition garden and foraged foliage, as well as knowing what time of year is best to cut what. I am trying to re-discover and share this knowledge so that the next generation of florists can make use of the treasures growing under our noses. We florists can make wonderful creations when we learn how to make the most of scent, colour, texture and form, using field-grown and foraged plants. It's not a big money earner for us at this stage that's for sure. Neither is it that we're in a position where we don't need to worry about money. Of course, making money is essential and we work work very hard to do that too. The worry of it often keeps us up at night! But honestly, when the spreadsheets have blurred in time and I can't remember my annual turnover from one year to the next, I realise that on a gut level this is more about making waves than making money.
 .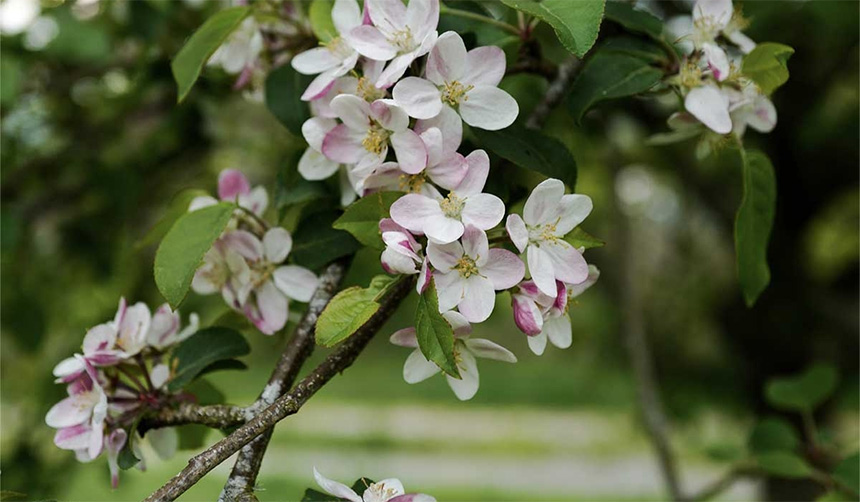 .
What we are about
 What S P I N D L E is about is scent, shape, freshness, texture, scale and unusual variety. I am looking forward to providing an increasing range of beautiful, reliable, sustainably grown alternatives to imported flowers and foliage for many years to come.
.