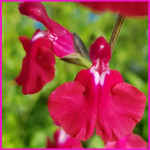 Ornamental Plants
Ornamental Trees and Shrubs
Ornamental Shrubs
Perennials
Salvias
Woodland Perennials
Young Plants
---

CONTACT DETAILS
Beta listing full informations is only available on the Listings own website.
Full details in this section will be available shortly


.
About Us
Middleton Nurseries are located in a village of Middleton in Staffordshire and have been growing plants since 1975. We are dedicated to growing a wide range of new and unusual herbaceous, Perennials and rare breads of salvia's. We continue to have the best and most unique varieties which we bring to the best plant shows around the UK fir the public to enjoy their beauty.
Middleton Nurseries was started back in 1975 by Stephan zako. At the beginning Middleton Nurseries was a farm that allowed customers to pick their own strawberries. John Zako went into the family business after leaving Pershore college with a national diploma in horticulture. Using his expertise he slowly transformed the business into one of the leading plant specialist nurseries with an extensive block of greenhouses, over 20,00 sq ft which was the back bone for the production of hardy perennial plants and shrubs for the sale to the public.
The Garden centre retail greenhouses were built in the early 1992 which gave a new expertise in retailing our plants and sundries. In addition to the greenhouses we also added a coffee shop and restaurant in December 1998
In April 2012 the Zako family decided to sell the Retail/ Garden Centre portion of the business and kept the nursery which enabled john to focus on his true passion of growing and breeding plants. We have since grown to become one of the leading supplier of hardy perennials specialising in salvias which we sell online and up and down the country at the RHS gardening shows each year.
Since 2021 Middleton Nurseries has been a third generation family business after johns son James joined the business
.

.
Getting The Best From Shrubby Salvias
 Always plant shrubby Salvias in spring after late frosts, this will give them the longest period to establish a good, strong root system before the winter. Plants bought later in the season are best overwintered in their pots.
 Position
 Soil conditions are very important in getting the best from your Salvias, A light free – draining soil in full sun is the ideal spot. In colder parts of the country, find a sheltered spot, such as next to a sunny, south facing wall.
 Soils
 Salvias don't require rich humus soil, but like us all they would benefit from a good feeding, I would recommend a scattering of general feed in late spring. They would also benefit from a liquid feed throughout the summer months, high potash would produce more flowering. Salvias can always be planted in tubs and pots giving a riot of colour on any patio throughout the summer, John Innes number 3 would be a suitable compost. Salvias are drought tolerant, so are an especially good choice in areas of low rainfall.
 Pruning
 Prune top growths of shrubby salvias late march after the frosts, wait until you see new shoots appearing before you chop right back, like hardy fuchsias. A second prune is an option to some which is known as the Hampton Chop, prune in early July around the time of the RHS Hampton Court Flower Show. This would keep plants more compact but at the expense of flowers for 3-5 weeks.
 .

.

.

.

.