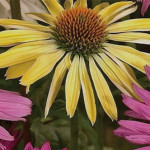 ---

CONTACT DETAILS
Beta listing full informations is only available on the Listings own website.
Full details in this section will be available shortly


 .
Lealans Garden Centre
We pride ourselves on providing a vast range of indoor and outdoor plants. We probably have the largest selection of houseplants available in the West Midlands. Our outdoor area contains many different species of plants and is filled with colour all year round.
We sell and redeem the National Garden Gift Vouchers. Ideal to give to a gardener for Christmas, Birthdays or any special occasion. Available in several different denominations, there is not time limit for them to be spent. Ready made gift bowls and baskets can be gift wrapped free of charge whilst hanging baskets can also be refilled – just bring your empty basket in or order a new one from us.
Customers have been returning for years to Lealans and appreciate the help and advice our friendly staff can offer the keen or amateur gardener. We have a large free car park with disabled access and a wheelchair if required. We will also put large or heavy items into your vehicles or can arrange a delivery to local areas for a reasonable charge.
Why not come and pay us a visit and enjoy a relaxing walk round our greenhouses and outdoor areas and see the many different plants we have to offer, and don't forget we also sell the many other items you need for your garden – furniture, stoneware, pots, composts to name but a few.
 .

.

.