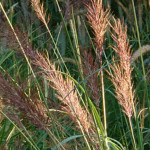 Garden Centre
Ornamental Plants
Garden centre (All)
Grasses
Herbaceous Perennials
with Garden
---

CONTACT DETAILS
Beta listing full informations is only available on the Listings own website.
Full details in this section will be available shortly
 .
The UK's leading specialist in ornamental grasses, providing an extensive range of plants & expert advice from large public spaces to small private gardens.
.
.
Over the last 27 years, internationally acclaimed gardener and owner of Knoll Gardens Neil Lucas, together with his team, have created a wonderful naturalistic garden, a haven for both people and wildlife. Seamlessly blending graceful grasses, adding drama with striking perennials and form and structure with mature trees and shrubs, the gardens afford colour and interest throughout the seasons.
.
.

A perpetual calendar of natural delights

 Enchanting vistas and intimate alcoves surprise and delight as you explore the winding paths that snake around the naturalistic gardens at Knoll. Framed by stunning, specimen/unusual trees and shrubs and punctuated with seasonal bulbs, a plethora of striking ornamental grasses and tall perennials provide form, texture and vibrant hues throughout the year. As the natural rhythm of the seasons progresses different varieties provide new focus, reaching their peak as the trees and shrubs adopt their stunning autumn colours, creating a beautiful backdrop for the grasses – magically illuminated by the low season sun.

 Low maintenance planting that thrives whatever the weather

 Although subtly merging, a distinctive series of garden areas have been created at Knoll, using plants suited to particular growing conditions, following the 'right plant right place' mantra. Putting to one side ideas of controlling nature and instead working in partnership with it, Knoll Gardens has created a space which not only evokes a sense of wellbeing but also provides a home for wildlife. The different areas have been sustainably planted with the minimum of resources and with maximum – and quite spectacular – results, the happy result of 'low input, high impact' naturalistic gardening.

.
.

Vitality and versatility

 Used in informal groupings and meadow style plantings, the stunning ornamental grasses, for which Knoll is renowned, are seamlessly interwoven with complimentary perennials and bulbs, which celebrate the grasses versatility, durability and captivating rhythms.

 Writing in his book "Designing with Grasses" Neil Lucas notes "Understanding grasses' origins and their contributions to the wider ecosystem inspires us to see our gardens differently. Grasses can offer us insight into a way of working – an approach to gardening that combines a focus on adaptability, ease of use and sheer simplicity with the most strikingly beautiful of effects".

 Framed by the unusual, mature trees and shrubs, the grasses are perhaps the star performers at Knoll Gardens – which also boasts the National Plant Collection of hardy Pennisetum. The distinctive areas within the gardens, whether it be the Shady, Damp and Water Gardens, the Sunny, Sedge and Dry Meadows, or the most spectacular Decennium Border, are the result of the best suited and most stunning grasses having been planted in the appropriate conditions – the results speak for themselves.

.