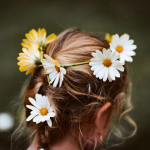 Miscellaneous Uncategorised
---
 

PAGE Q.R. CODE

 
 
 
 
 
 
 
 
 
 
 
 
 
 
 
 
 
 
 
 
 
 
CONTACT DETAILS
Telephone       01258 786022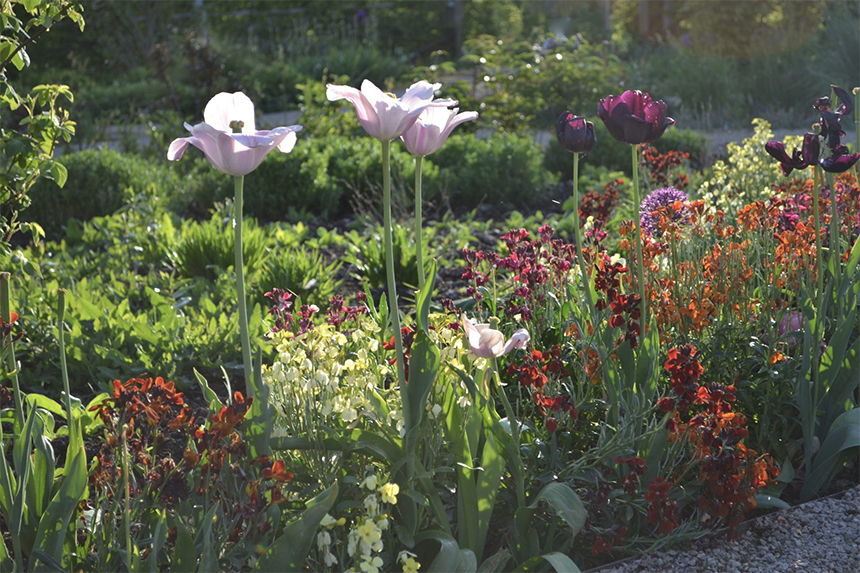 .
Keyneston Mill is a botanic garden and 50-acre private working estate, dedicated to perfume and scented plants.
Come and enjoy the creative home of Parterre Fragrances, where the key ingredients for the perfumes are grown, harvested and distilled. Bistro . Scented Garden Tours .
New spring/summer workshops . Private BBQs . Picnics . Private events . Weddings . Corporate .
.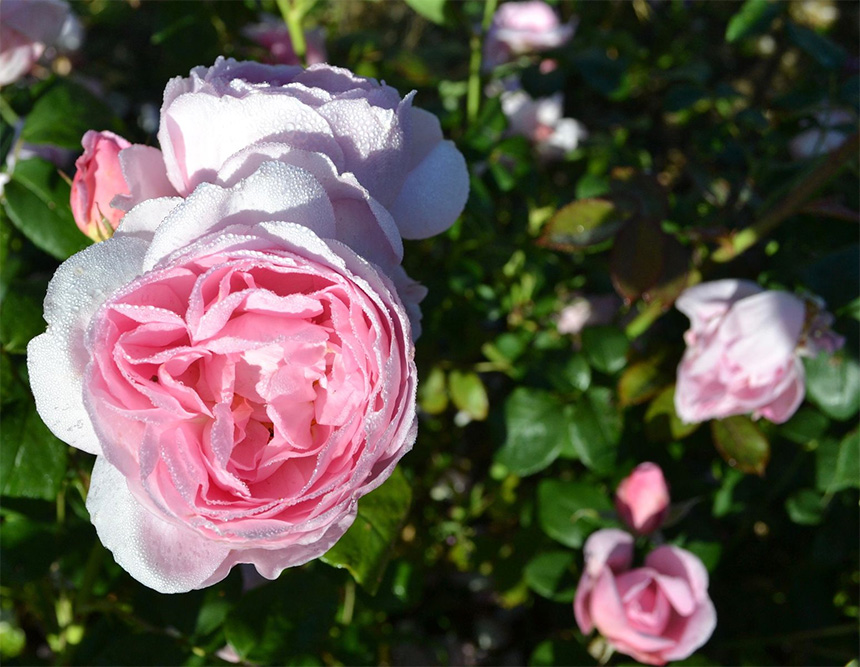 .
Keyneston Mill – Home of Parterre Fragrances
Keyneston Mill is situated in the Tarrant Valley and is one of Dorset's best kept secrets. With it being only a short drive from the likes of Poole and Bournemouth. It's perfumery and botanical gardens which takes you on a scent induced journey and is section into 'compartments' showcasing a different perfume family. Used in their very own perfumery as key ingredients in creating these amazing scents.
Keyneston's botanical gardens are simply stunning and the perfect way to spend a Sunday afternoon. Inexpensive to enter, you can easily spend the afternoon strolling around each of the different 'compartments' taking in the scent of each perfume family. My favourite being the floral. They also offer tours around the gardens, and if you fancy learning more about all things fragrance. Keyneston Mill 'Parterre Fragrances', showcase an array of both the ingredients used within their fragrances and the stunning fragrances themselves, in an exhibition.
.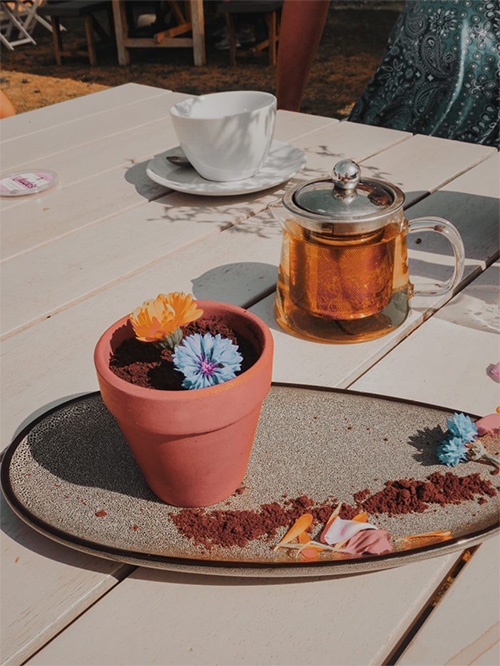 .
Their botanical inspired cafe is a must. Offering specialty teas (using ingredients grown in their gardens) – the bergomont tea is a particular favourite. The one pictured above is a must! It is is a chocolate mousse infused with ginger and nutmeg, topped off with edible soil and flowers. How could you not pass up a desert that looks this photogenic?!
 Alongside both Keyneston Mill's gardens and cafe, they also offer perfume workshops. Ranging from behind the scenes tours, learning more about how they create their fragrances to even creating your own.
.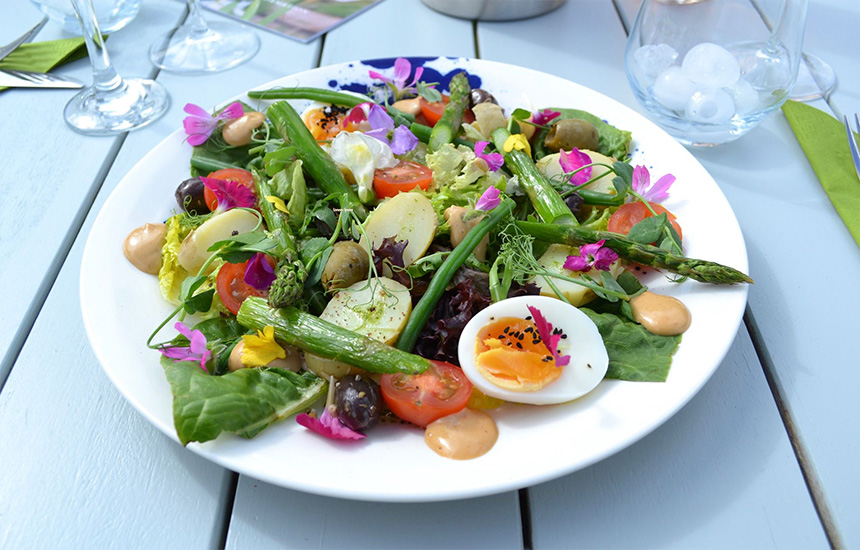 .
About Keyneston Mill
 Keyneston Mill is the creative home of Parterre Fragrances. Here you can explore the Scented Botanic Gardens and surrounding 50-acre working estate, where we grow, harvest and distil unusual plants and ingredients for our luxury perfumes.
 For those who want to delve further into the world of fragrance & botany, there's an open-air Perfume Exhibition, Fragrance and Candle Making Workshops, and Aromatherapy, Botanical Jewellery and Silk Dyeing sessions. There are regular Cinema & supper or themed evenings.
 Entrance to the Gardens is free until 31st March 2021 and The Scented Botanist Bistro serves delicious lunches as well as coffees, teas and homemade cakes. Browse in our gift shop and purchase botanical gifts, our fine fragrances, scented botanist products and Parterre scented candles.
.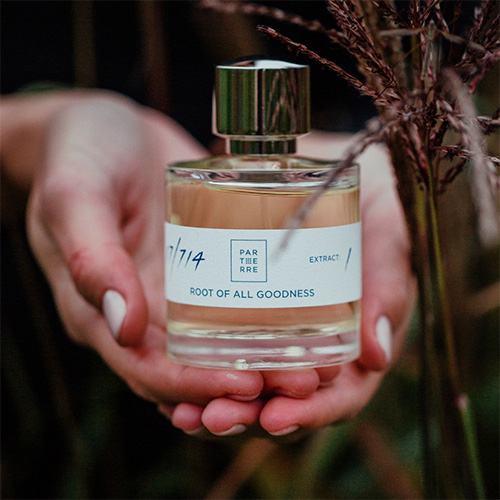 .
THE PERFUMES
 Run of the River: a sparkling, fresh fragrance inspired by the river rushing over the mill race here at Keyneston Mill. Featuring bergamot mint and lemon thyme grown on the estate with zesty lemon and lime, underpinned by rare and exotic frankincense. Springtime in a bottle!
 A Tribute to Edith: a beautiful, sophisticated and luxurious rose perfume with geranium for a modern accent. Sandalwood and a touch of patchouli bring a velvety note to this scent which is reminiscent of Paris in the jazz era.
 .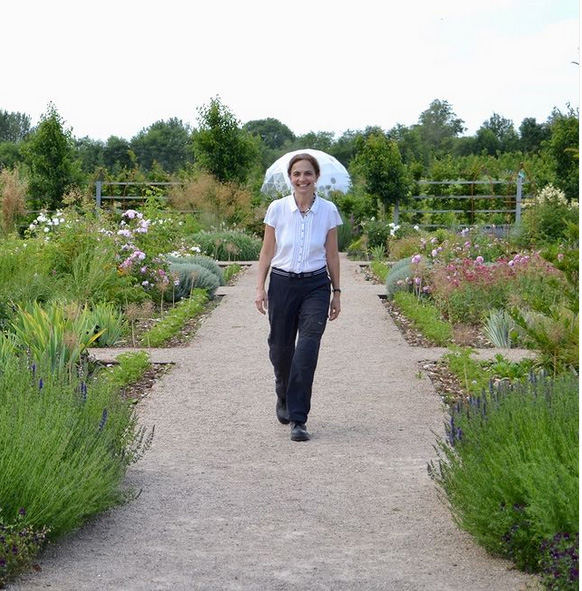 .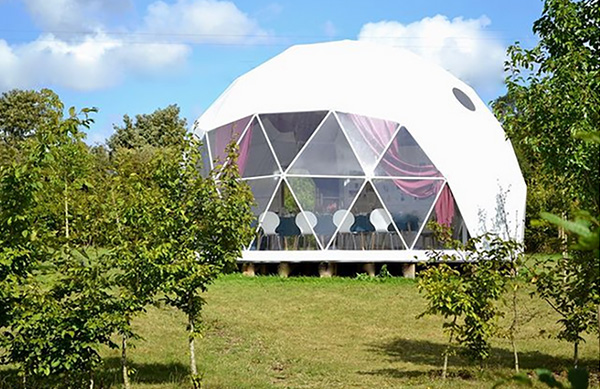 .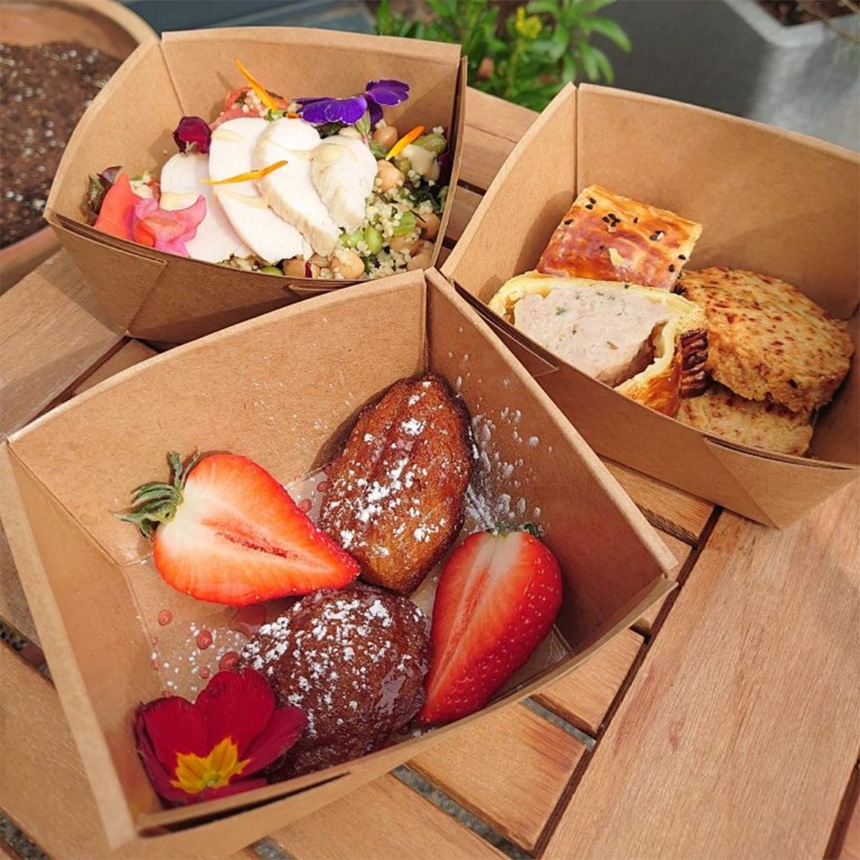 .