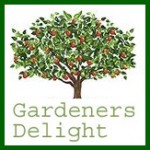 Garden Centre
Ornamental Plants
Abutilons
Alpines
Climbing Plants
Dianthus
Foxgloves
Garden centre (All)
Hardy Geraniums
Herbaceous Perennials
Lavender
Passion Flowers
Perennials
Plants to Encourage Wildlife
Plantsmans Plants
Various Ornamental Plants
Woodland Perennials
---
PAGE Q.R. CODE

 
 
 
 
 
 
 
 
 
 
 
 
 
 
 
 
 
 
 
 
 
 


Our traditional growing plant nursery is based on the outskirts of Barnstaple, in Roundswell. We grow over 90% of the plants that we sell. As an independent local family run plant centre, we grow over 1000 different varieties of plants including, shrubs, climbers, herbaceous perennials, and ornamental and fruit trees. We also have a selection of bulbs, bedding and vegetable plants. A selection of our quality plants are now available to buy on our online store.
Check out our range of:-
Heuchera, Lavenders, alpines, Herbaceous Perennials, Herbs, Clematis, Trachelospmum, Passiflora, and Agapanthus.
We also have a full range of sundries and gift vouchers.
 Our products are also available at many events across the UK. To see where our next event is visit our events pages.

Gardeners Delight Online Plant Nursery
Nick started Gardeners Delight landscape and garden services in 1983. He married Hannah in 1988, a florist, who started to grow some of the plants Nick required for his local garden services in their back garden, with the excess sold in the local Barnstaple pannier market.
As the demand for their quality plants grew, they purchased 5 acres of farm land in Barnstaple, which became Gardeners Delight Nursery. This has grown to be a leading local family run nursery in North Devon which produces an extensive range of herbaceous perennials, bedding and vegetable plants, trees, shrubs, roses and clematis along with delicious fresh fruit and vegetables.
They still grow 90% of their plants on site using the skill and experience gained over 30 years of growing for the local coastal and moorland environment.
The nursery is open daily from 9am t0 5pm (10am to 4pm Sundays and bank holidays).
They trade at local farmers markets in Barnstaple, Exeter, Crediton and Bude to sell their plants, fruit and vegetables. They also attend specialist plant shows across the South West of England, where Nick and his daughter have gained awards for their perennial garden displays.
Nicks gardening experience & design skills along with Hannah's eye for colour and detail have helped local councils, caravan parks, hotels and other local businesses win gold, national and international awards from Britain in Bloom with stunning flower displays.
With his family and crazy spaniel Poppy running the nursery Nick uses his passion and knowledge of plants and gardening to maintain, design and transform gardens locally and across North Devon for private and commercial clients.