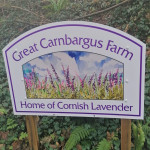 .
.
.
.
Miscellaneous Uncategorised
Ornamental Plants
Lavender
Various Lavender Products
---
PAGE Q.R. CODE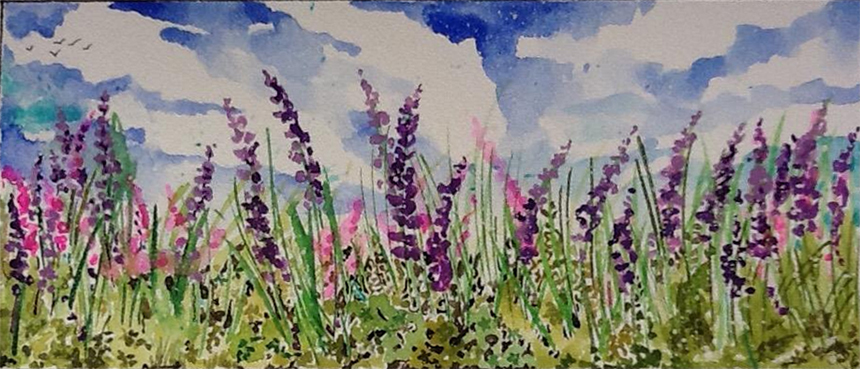 .
Cornish Lavender germinated from a coastal walk on a bright Sunday morning (with a bit of a hangover if truth be told!).
 We moved to the farm in 2015 whilst I was working in media full time, unsociable hours, and my husband was still in the military. Thanks to incredible support from friends and our community, we survived, but all the while I was grieving the loss of my mother who should have been living on the Cornish Lavender Farm with us.
 My mum, Sandra, was 4 ft 11 inches tall and I could tuck her under my armpit but she was also a full on powerhouse. She had a serene, spiritual side to her which she shared with everyone she met and when she qualified in later life to be a massage therapist, aromatherapist, and reiki practitioner, she found her calling.
 Whilst in the early days of my career in the Royal Air Force, I qualified as a massage therapist so that we could have some common ground to deepen our mother/ daughter relationship. I always found it hard to connect with Mum as my parents divorced when I was teenager and I spent a lot of time away whilst in the RAF. On that course, I learnt all about the therapeutic, healing and relaxing qualities of essential lavender oil, with few contra-indications and loved it's versatility and aroma.
 For reasons that you'll learn when you come to visit the Cornish Lavender farm, the colour purple has dominated my life and not being from a farming background having grown up in the outskirts of London, looking after the land and livestock was alien to me. However, I wanted to do it properly, and passionately belive we must look after our environment because if we look after our land it will look after our children's children., so we are proudly certified by The Soil Association as being "In Conversion" status with our future organic Cornish Lavender plants and essential oils.
 And so a journey of discovery began in 2017, to see whether the land was suitable for growing lavender and whether I could transform our environment into something beautiful, productive, and support our ecosystems.
 It seems that we are doing something right!
 So come and visit Cornish Lavender, see how we are getting on, enjoy a Lavender Cream Tea, workshop or just a picnic in Cliff's Wood.
 Tina and the Cornish Lavender Family
 .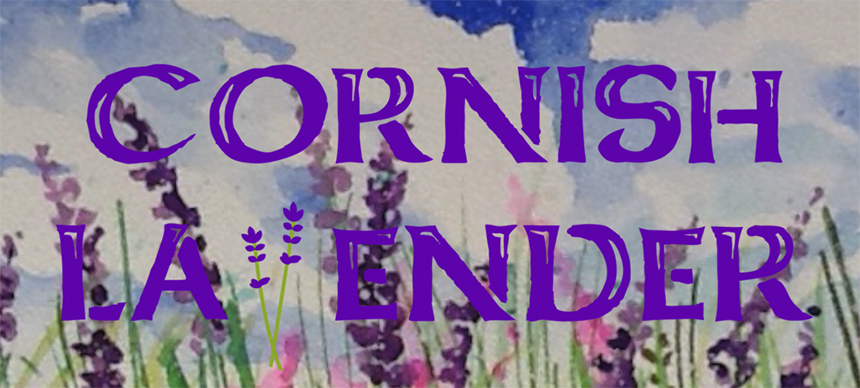 .
VISIT
 Located between St Agnes & Perranporth, we plan to open the Cornish Lavender field for socially distanced family and friends reunions and cream teas in 2021 from mid June 2021 when the field will be in full bloom.
 We are currently nurturing the lavender fields, and the colder weather is slowing the growth of the plants. However, we are not being idle, and are currently creating a brand new farm access and parking area for the 2021 season.
We have covered seating pods now located around the Cornish Lavender experience field.
 Keep an eye out for some of our planned crafting workshops or get in touch to organise a private function in the open portal barn, Cliff's magical woodland and the Cornish Lavender fields
.

.
Visit and Learn
 2020 was a somewhat crazy year!
 Somewhat ahead of schedule, we opened the Lavender Field so that family and friends, could meet outside in a SAFE, relaxed and COVID-19 compliant environment, to enjoy the lavender and nature, the woodland pathways, and sample delicious Cornish Pasty Lunches, Lavender Cream Teas or our signature Lavender Field Tea Cake selections. It has been so successful that we send heartfelt thanks to all our supporters and visitors who have enjoyed the field this year.
 Now that we have harvested the lavender and distilled it to make essential Cornish Lavender oil, we felt unable to offer Lavender Cream teas with no purple flowers in the field. So sorry if you missed us in 2020 but we intend on being open for much longer in the 2021 season opening at Easter.
 However, we love sharing our tranquil environment of the lavender field, woodland walks, oak avenue and working farm, so are open for booking for private functions where we can offer a safe outside COVID-19 compliant environment.
 And even better, we are still using the Open Portal barn to encourage and enjoy learning new skills, support mental health and wellbeing through workshops, classes and retreats in the Autumn/Winter months with delicious locally sourced fresh food, for all ages, and skill levels.
 Find out more and book on our website
.