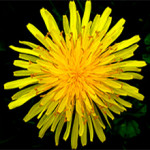 .
.
.
.
Ornamental Plants
Tubers, Seeds, Bulbs, Corms and Cuttings
---
PAGE Q.R. CODE

 
 
 
 
 
 
 
 
 
 
 
 
 
 
 
 
 
 
 
 
 
 


.
British Wildflowers
 We grow the largest range of British native species in the UK. With over 300 species represented, we hold millions of plug plants in stock and can grow most things that we do not have.
 .

.
Applications
 Wildflowers are being used more and more these days to complement and replace traditional designs, especially for green roofs and sustainable urban drainage schemes (SUDS)
.
.
Our plugs are generally sold in trays of 52 or 104 as either single species or a mixed pack. Our plugs are generally bigger than most that you may have seen and are commonly referred to as "jumbo plugs". The industry standard is the smaller 27cc plug.
 Our pots are a full half-litre in volume and have a 9cm x 9cm square profile. We can and do grow larger containers to order, please contact us to discuss your sizing requirements.
.