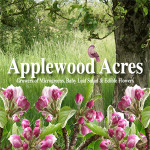 .
.
.
.
Unusual Crops
Vegetables by Name
Baby Veg
Edible Flowers
Micro Leaves
Salad Crops
---
 

PAGE Q.R. CODE

 
 
 
 
 
 
 
 
 
 
 
 
 
      
              


Local, Naturally grown fresh produce for everyone
Welcome to Applewood Acres, we are a NEW small business in Suffolk, who lovingly grow Microgreens, Baby Leaf Salad, and Edible Flowers for anyone who enjoys hand nurtured, delicious, naturally grown produce! Without the use of pesticides and other nasties! We work on the principles of vegan permaculture. Dave & myself are the main growers on our 3-acre micro-farm, where we are very proud of our new 'NO DIG' growing system and wildlife-friendly 'stock-free' farming system.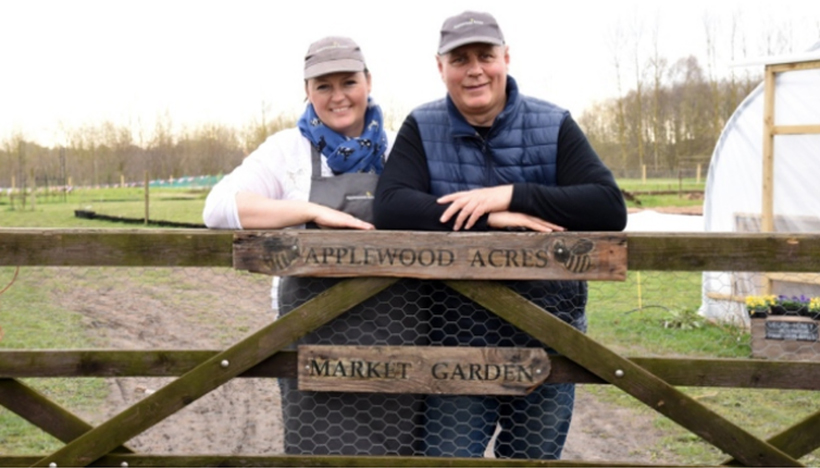 "Not only are Jo and Dave passionate about their plant produce, but also about the environment, growing as nature intended, no pesticides, no insecticides, non-GMO, or artificial enhancements.

They activily encourage beneficial insects, wildlife & using companion planting to their growing site, working with nature, not against it, in order to produce some of the most delicious Baby greens and flowers.

About our farm
Our small farm is based in an idyllic village location called Bentley, just on the outskirts of Ipswich, in the county of Suffolk UK.
After years and years of searching for the right piece of land to set up our Microgreens, Baby leaf salad & Edible flower business. And after viewing many sites around the south of England, we were kindly offered the ideal growing space on 3 acres of land, within a beautiful 80-acre fruit farm. It was just perfect. One could say 'spiritually perfect!' The minute we drove through the gate, we both knew it was the right place for us and that our future would start right there and then!
Of course, we were under no illusion that it would be easy, moving from the Midlands, and starting from a bare piece of land, would be a challenge for the bravest! but it had been a dream of ours for so long, that we couldn't imagine doing anything else!
So here we are, on just 3 acres of land, with our two commercial-sized Poly-tunnels, our numerous no-dig outdoor growing beds, (see courses page for NO-DIG events) whilst taking as much care of the site as possible including its wildlife and eco system, through the use of natural organic farming techniques and working with moon cycles, including being stock free, meaning we don't rely on animals.
We hope to inspire others who might be interested in this way of life into small scale farming and show that coming back to the land is the way forward, for fresh local food production and the environment. We want to share our journey with you along the way too, there may be laughter, mistakes, Triumphs, and tears but most of all determination, and above all, hope, hoping for something wonderful.
So from time to time, we will share our videos and blog on our website and social media sites such as facebook and Youtube.
So here we are, we will be proudly producing and selling the most delicious food for everyone to enjoy, via our local delivery service, at local Farmers Markets and our online sales.