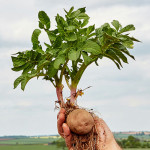 .
.
.
.
---

CONTACT DETAILS
Beta listing full informations is only available on the Listings own website.
Full details in this section will be available shortly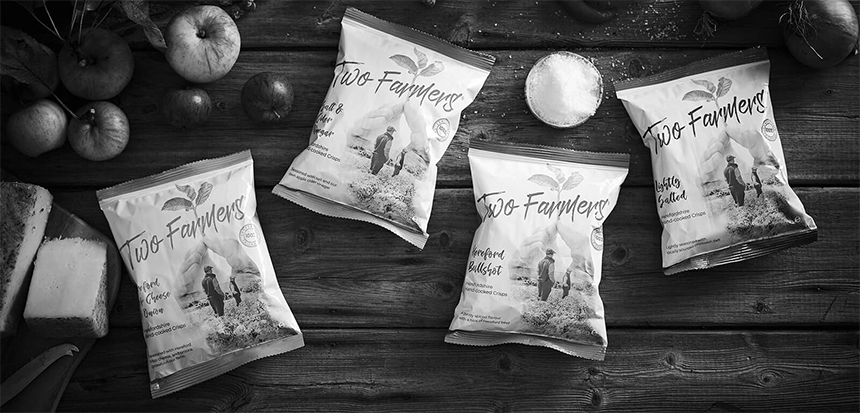 .
Our Story
Truly passionate about the Herefordshire countryside that has enabled them to grow award-winning potatoes, founders Sean and Mark met one night for a pint of local beer and a packet of crisps. They hatched out a plan of how to honour and celebrate these potatoes and that night the Two Farmers brand was born.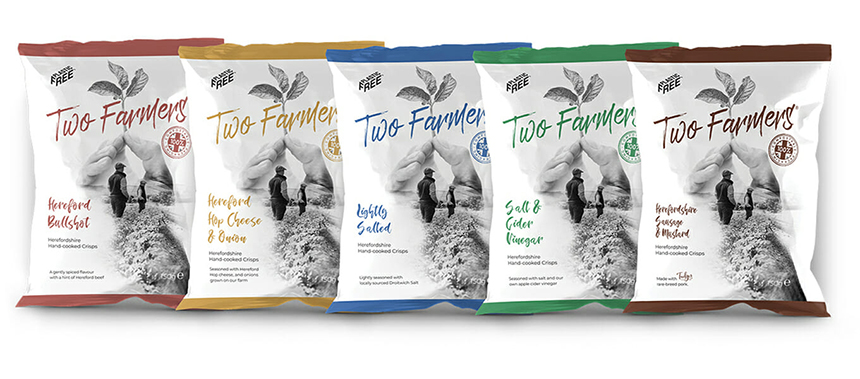 .
Our Potatoes
Only the finest potatoes make their way into our crisp packets. We grow Lady Claire, Lady Rosetta and Taurus varieties because of their excellent fry colour and high quality. All of our potatoes are graded on our farm which keeps our road miles low.
.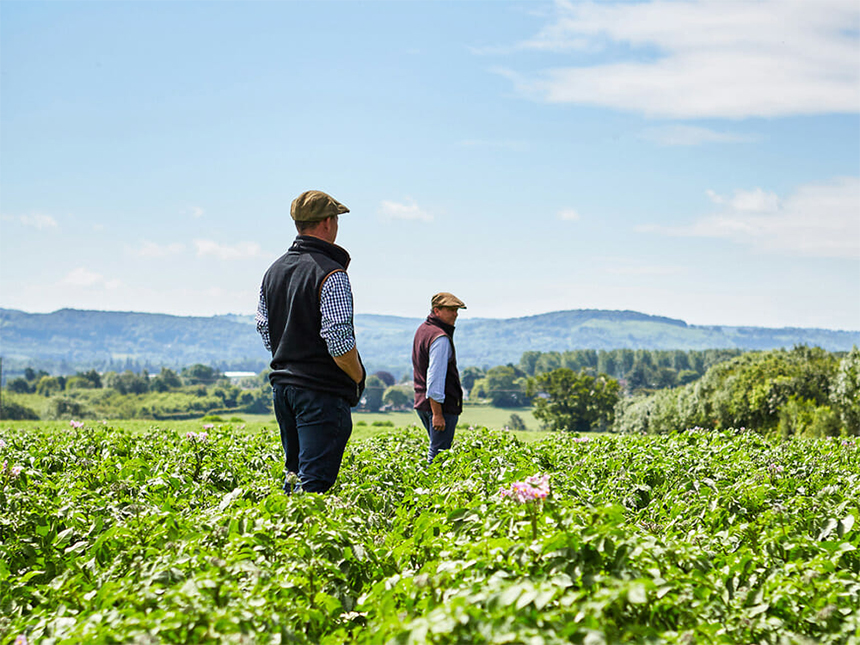 .
Our Ethos
We grow, harvest, store, cook and pack our crisps. We maintain control throughout each process to ensure you receive the finest end product. We are committed to giving back to the environment, which is why we keep our road miles low and use 100% compostable packaging. Our aim is to promote Herefordshire as a county of outstanding agricultural achievement
.
Our Flavours
We are proud to be Herefordshire farmers and want to showcase what the county has to offer through our four flavours. Most of our ingredients are grown by us and for those we can't, we have sourced from the best local producers to add to our mouth-watering flavours!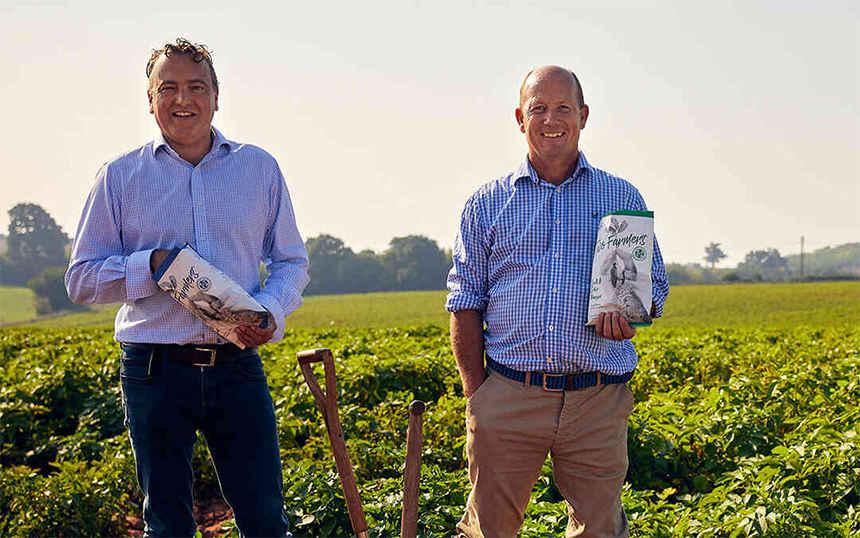 .
Our Commitment to the Environment
All of our bags are 100% compostable. This pioneering move means that our bags will completely break down in a home composting environment. Our potatoes are stored, cooked and packed using renewable energy where possible on our Herefordshire farm.
.
.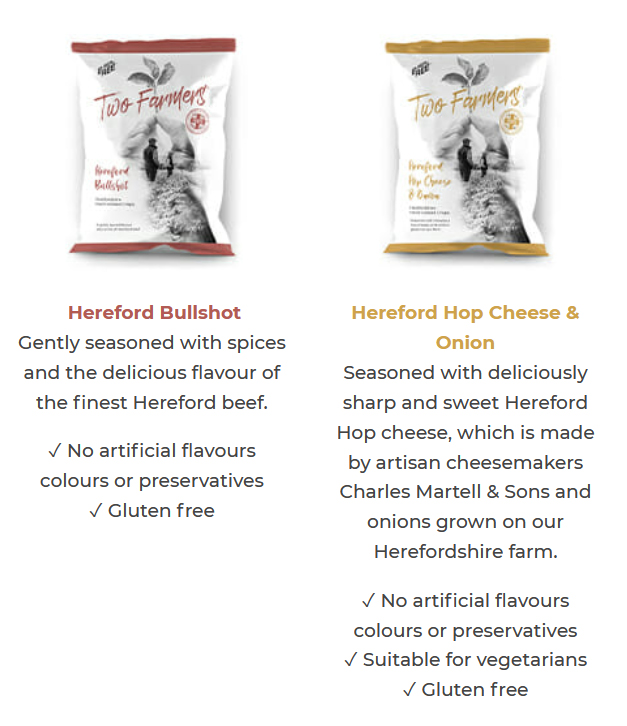 .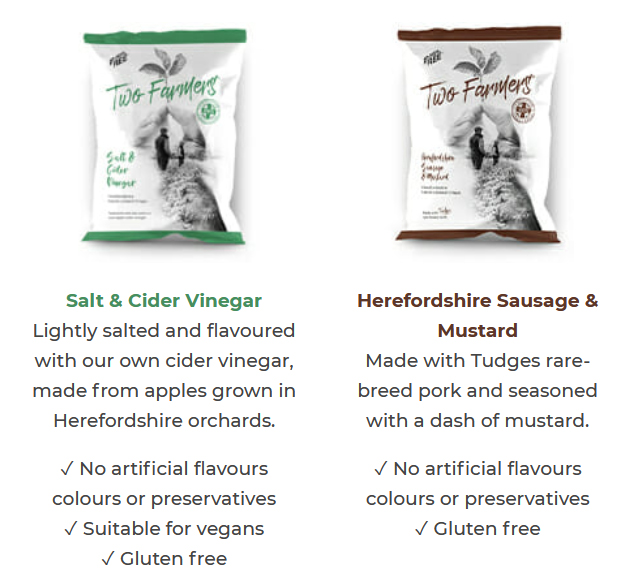 .
Our Packets
Our packets are available in two sizes, 40g making them perfect for snacking and 150g which makes them perfect for sharing… (or not, we wouldn't share them either!)
The packets are made from cellulose and sustainably grown eucalyptus trees from managed plantations. This means that they are 100% compostable!
100% Recyclable Tins
Our 500g tins are perfect for larger catering needs. They are made from 100% recyclable packaging and are available to buy wholesale.
.