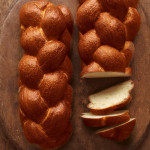 .
.
.
.
Diverse Associated Products
---
PAGE Q.R. CODE

 
 
 
 
 
 
 
 
 
 
 
 
 
 
 
 
 
 .

Shipton Mill

Set in a beautiful Cotswold valley near Tetbury, the mill in Shipton Moyne Wood has been producing flour since the time of the Domesday Book. Today it produces a wide variety of speciality flours, using both traditional grain and traditional methods.

 We mill a range of organic flour of exceptional quality, without haste and with scrupulous care, using only the best ingredients.

 Somewhere in our range of organic flours, speciality flours, rare flours or rye flours, there is something for everyone. In addition, we have a wide and diverse knowledge base and should be able to answer any questions you may have in relation to our flours and methods.

 .
 

We mill a wide range of organic flour.

 At Shipton Mill, there is more to us than just being a speciality miller of organic flour. We have a deep seated belief in how we do what we do, as much as making sure that what we do, we do better than anybody.

 By really understanding our grains, the flour we make and its application – whether you are an artisan baker running a business or a home baker making the occasional loaf, cake or pastry – we help you to achieve something magnificent.

For inspiration for receipes visit The Millers Daughter below

.
.
.
.
.
.
 .