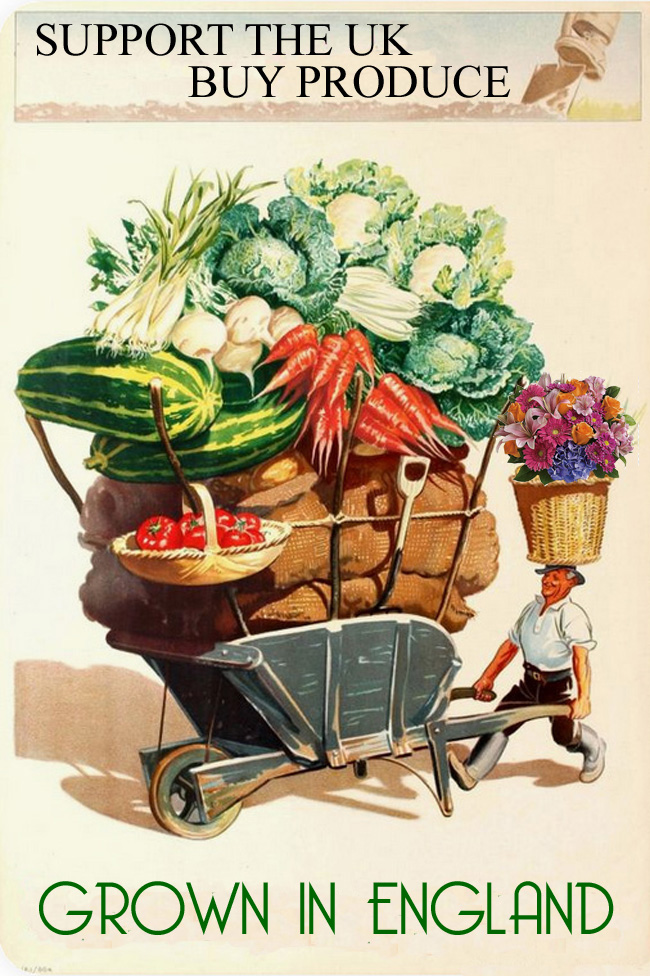 .
The only website devoted to
Quality Food, Ornamentals and Wood
from English Growers.

Find where it was grown, where you can buy it and where you can eat it.
 (The More Information Button expands the information)

.
No adverts, cookies pop ups or tracking.
MEET THE GROWER
Maddocks Farm Organics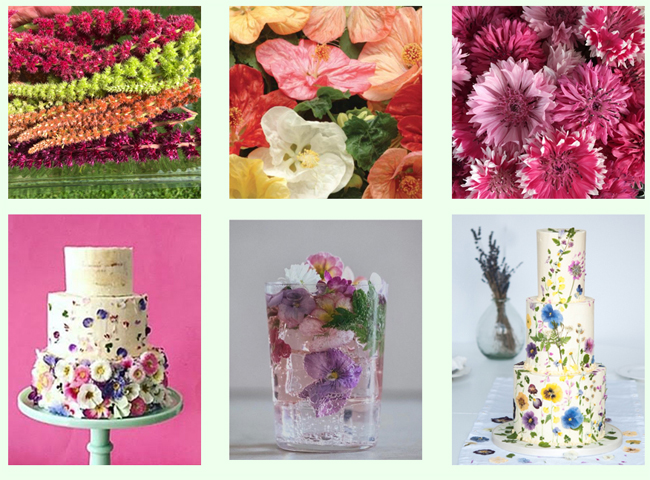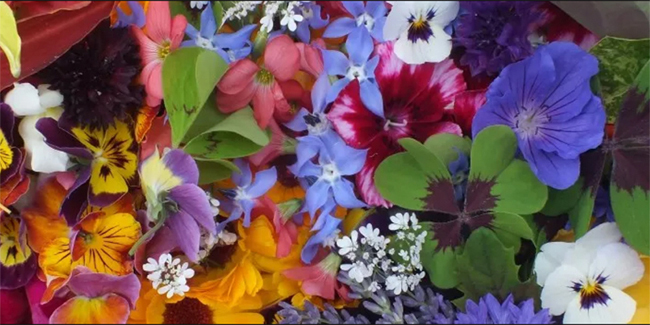 Maddocks Farm Organics
Jan and Stuart uprooted their family in 2002 to move to Devon as a direct result of watching far too many episodes of 'Escape to River Cottage'! The lifestyle change after more than a decade of living and working in London was literally a breathe of fresh air and Jan set about establishing Maddocks Farm Organics, offering small scale seasonal organic vegetable boxes. With Stuart still commuting to London and Imogen not yet at school, it was an extremely challenging time.
The salads developed from a desire to offer more than just lettuces in the boxes and the feedback was so positive that the business grew from there and we soon started supplying shops and pubs. In 2008 Jan made the conscious decision to stop the wider veggie boxes and to specialise in edible flowers and salads.
Maddocks Farm Organics is the only edible flowers specialist that has an organic licence. We haven't looked back since moving to Devon and are delighted with the recognition our product have achieved. Our Seasonal Flower Salad Bags were recognised with a Highly Commended Organic Award in 2009 and our Herb Flower Salad was Winner in the 2012 Soil Association Food Awards. In 2013 Jan was made a Soil Association Food Hero which was a great honour and in 2014 was a finalist in the Organic Innovations Awards. 2016 saw us become runners up in the Organic Industry's BOOM Awards for the most Innovative Organic Business. In 2017/18 we won Organic Industry's BOOM Awards for Best Fresh Produce in the UK.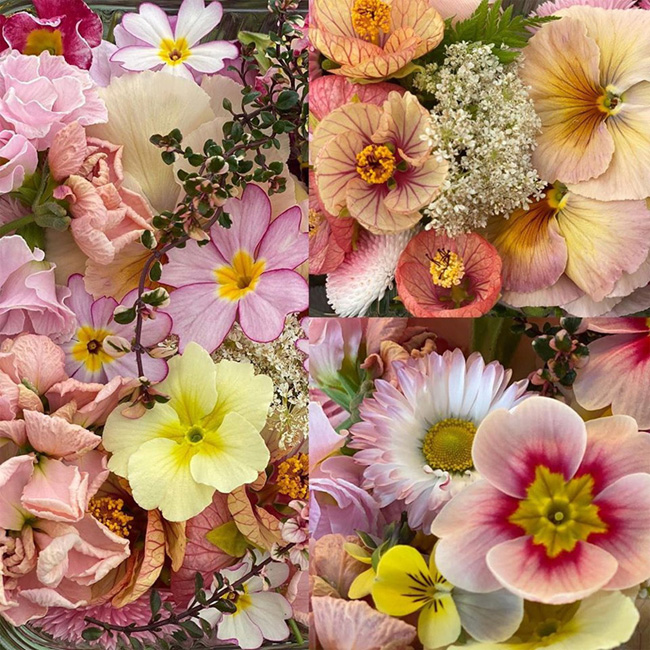 ……………………
Kernow Alstroemeria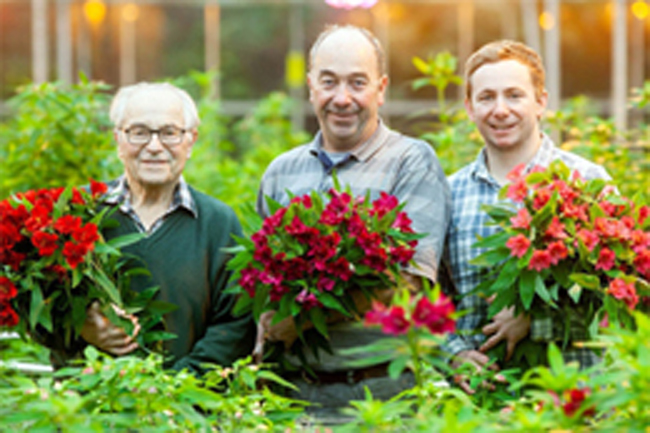 Cornish Alstroemeria
Kernow Alstroemeria brings you the freshest, biggest and most colourful Alstroemeria flowers direct from our glasshouse to your house.
We will send you a box of our finest Cornish Alstroemeria stems.
These flowers are super fresh, so they'll last for ages.
We choose the best available Alstroemeria varieties, pick them to order and then expertly grade them by hand to ensure that only very best stems reach your home.
As a result, not only are they very fresh but the quality is guaranteed. Your Alstroemeria should last for at least 10 days.
Many more if you follow our flower care guide.
Our flower delivery service also provides some arranging tips and hints to help you brighten your home.
Our Cornish flowers are ideally suited to an elegant tall vase as our flowers are taller and heavier than your average supermarket bunch.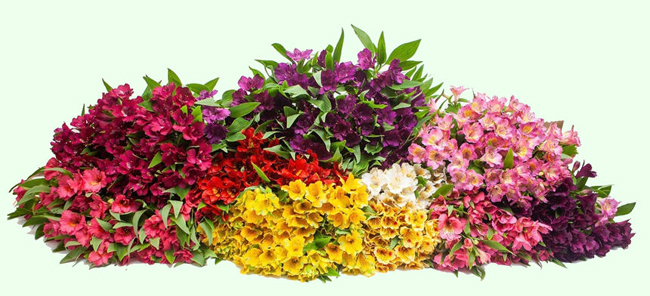 ……………………
MEET THE ENTERPRISE
Blushing cook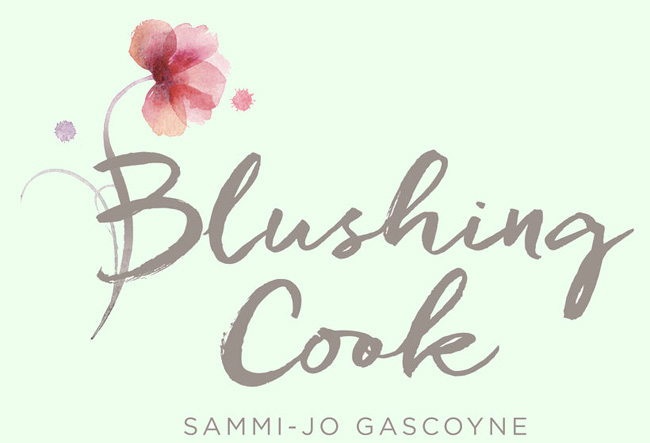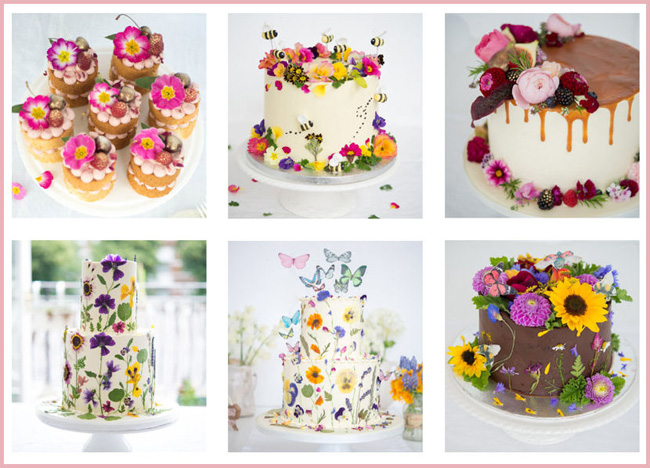 Blushing Cook
Sammi's passion for cake making began after completing a fine art foundation and studying Patisserie at Le Cordon Bleu Culinary School. Sammi worked as a pastry chef in restaurants such as Michelin Star Le Gavroche and went onto work as the Head Chef for renowned cake designer Peggy Porschen.
Combining her passion for baking, art and all things floral, Sammi set up Blushing Cook 4 years ago in her home kitchen in South London. Creating blossomy designs using beautiful fresh, organic and mostly edible British flowers which are grown in the heart of the Devonshire countryside.
 Blushing Cook strives to create cakes that are not just florally beautiful and blooming delicious but with a careful consideration for the environment. We select ingredients which are as seasonal, local, organic and fair-trade as possible, from the flour to the flowers, we consider everything.
Blushing Cook's signature 'Pressed Flower Cake' design, which was originally created by Sammi and which we are best known for, is inspired by wild flower meadows.
It has really become Blushing Cook's star trend setter for the couples looking for something beautiful and unique.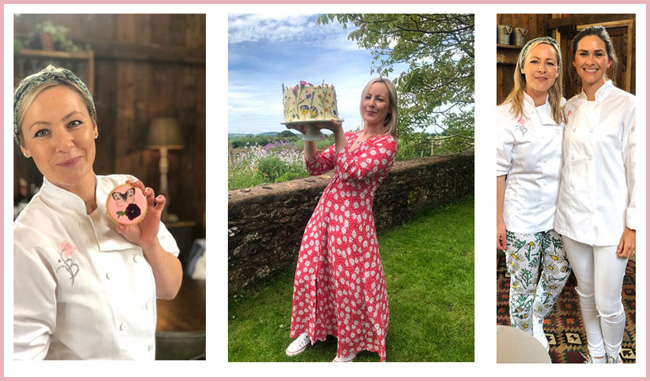 ………………………
MEET THE GROWER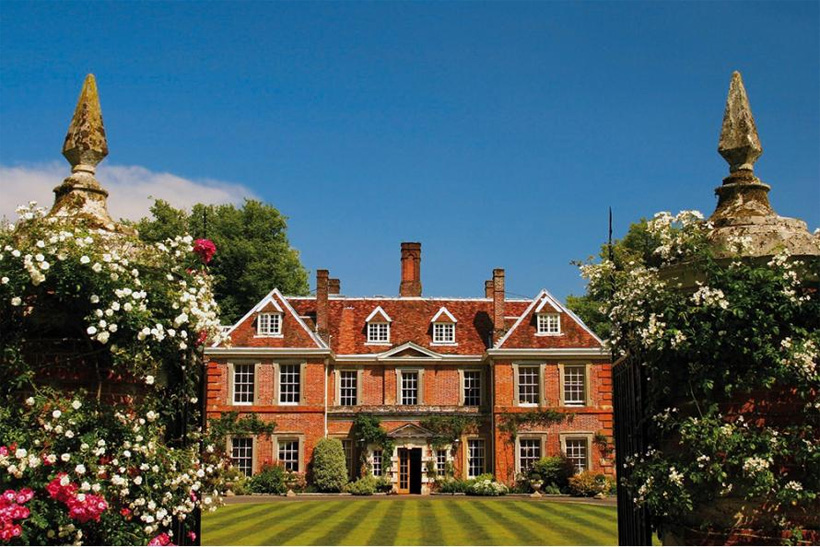 English Mistletoe grown on a 5 Star Hotel estate near Winchester, on the cusp of the Hampshire Downs.
Our Mistletoe can be seen before purchase and cut for you on the day you chose to arrive. We are able to wholesale supply, or for the individual looking to steal that one Christmas kiss.

…………………………
FEATURED PLANT
Tenby Daffodil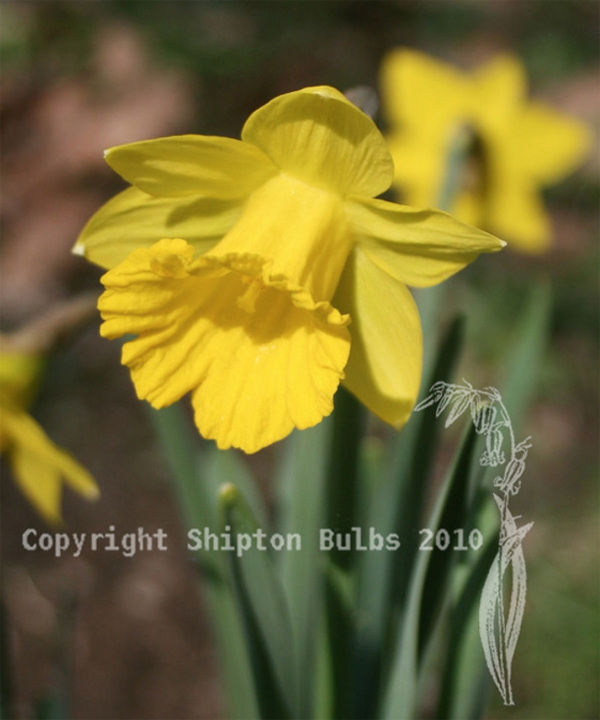 A native daffodil and now considered a sub-species of N.pseudonarcissus, this is excellent for naturalising.
Found locally and uniquely near Tenby in Dyfed, it is an attractive little golden daffodil and emblem of Wales.
Easy to grow and undemanding it reaches only 20-30cm (8-12) and flowers in March 

 ………………………….
FEATURED RECIPE
Vegetarian Sunday Roast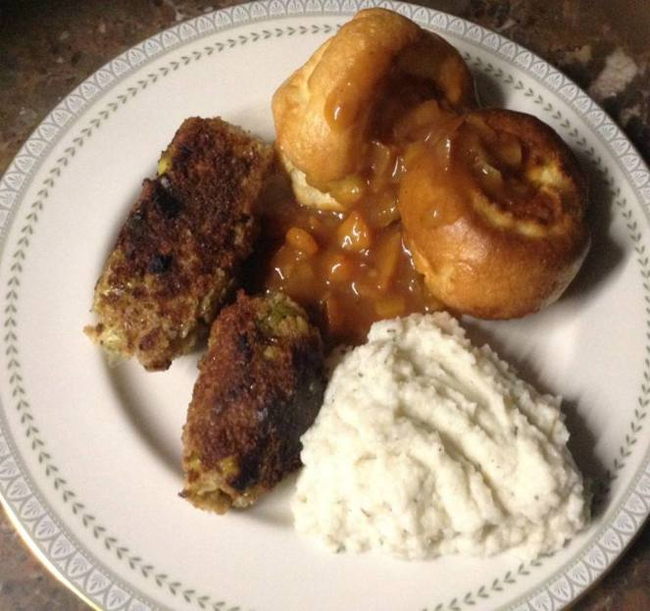 It consists of Glamorgan Sausages, Cauliflower Mash,
Yorkshire Puddings & Home made Gravy.  

.
.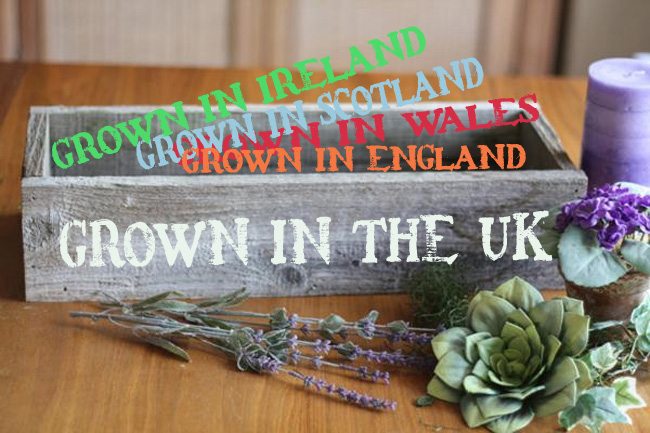 .