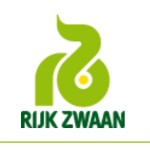 Pocklington Industrial Estate, Pocklington
01759 305830
TRADE SALES
Tubers, Seeds, Bulbs, Corms and Cuttings
---
History Rijk Zwaan
Rijk Zwaan has more than 80 years' experience in the areas of vegetable breeding and seed production. From a shop selling vegetable seed in Rotterdam in 1924 we have grown into a major world player in creating successful vegetable varieties.
Rijk ZwaanHealthy growth
In order to carry out our own research, Rijk Zwaan built its first facilities for seed production and breeding in Bergschenhoek in 1932. The company subsequently continued growing, steadily and healthily, and in 1964 the first foreign subsidiary was set up in Germany. From 1980 onwards international development was swift and our own sales organisation followed in an increasing number of countries, within and outside Europe. In 1970, Rijk Zwaan's head office moved to De Lier, in the heart of Dutch glasshouse horticulture.
Independent course
Rijk Zwaan is characterised by continuous, autonomous growth, with the focus on the interests of the employees. These principles also played a major part in 1989, when Rijk Zwaan was temporarily for sale, after having been owned for a brief period by oil company BP. At that time, Rijk Zwaan made it a condition that employees would keep their jobs and that Rijk Zwaan would be able to continue to develop independently. Eventually the result was that a successful management buy-out was negotiated, with the Rijk Zwaan shares ending up in the hands of three families. Ever since then, Rijk Zwaan has always sailed an independent course.
Investments
For Rijk Zwaan, the Nineties were characterised by further internationalisation and rapid technological developments. Major investments were made in various research areas such as molecular and cell biology; phytopathology; biochemistry and seed technology. Rijk Zwaan became a participant in the Bioseeds consortium – a number of companies that jointly own biotechnical company Keygene in Wageningen. As a result of so much growth, the breeding and office facilities were extended and modernised. And investments in knowledge and people continue unabated, because Rijk Zwaan is convinced that it is the only way to be able to keep growing in innovation and quality.

History Rijk Zwaan UK
The UK was certainly no alien territory for Rijk Zwaan when it started its own establishment there in 1987.  Since then however, Rijk Zwaan has become a more prominent presence in the British market.  In spite of fierce competition and changing demands Rijk Zwaan UK is constantly evolving.
When Rijk Zwaan decided to set up its own establishment in the UK, Roger Stewart took on the role of Managing Director after working with Rijk Zwaan for a number of years. An office was originally established in Immingham, South Humberside with four employees. The growth Rijk Zwaan experienced in a short time lead to a move and in 1990 Rijk Zwaan UK built new offices in Pocklington, which in turn lead to the growth of the workforce.
The company currently employees 11 people and according to the turnover, is considered a medium-sized company in the UK.
 
Gradually Rijk Zwaan UK managed to increase its sales and growth of the company continued, in turnover as well as size.
Over time two agents were sourced to service our expanding customer base in Ireland and the Channel Islands.
Nevertheless Rijk Zwaan UK had to adapt its organisation when the horticultural landscape started to change. The number of growers dropped but the size of the remaining nurseries had grown enormously.
Through global research and regular interaction Rijk Zwaan UK provides guidance and support relating to specific requirements for all customers.
 
The achievements of Rijk Zwaan UK are highlighted by the position it occupies today in the British seed industry. Focusing on seed quality and customer service are key features in the success of Rijk Zwaan within the marketplace.
 
The ultimate aim of Rijk Zwaan UK is to become one of the main seed suppliers in the UK.  The name Rijk Zwaan should be a guarantee for the best possible vegetable seed for producers and traders in the sector.
 
Each day, Rijk Zwaan UK works hard to adapt to the ever changing market in the UK.