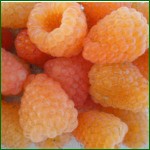 .
.
.
.
Fruit Trees, Bushes & Plants
Ornamental Plants
Vegetable Plants
Asparagus Crowns
Fruit Plants
Raspberry Canes
Redcurrant Bushes
Rhubarb Plants
Soft Fruit Trees
Whitecurrant Bushes
Young Plants
---
 

PAGE  Q.R.  CODE

 
 
Berry Buddies 
Plant Buddies 
Plant Buddies
Aspara Buddies 
Aspara Buddies 
 
 
 
 
 
 
 
 
 
 

Welcome to Hargreaves Plants World leading berry fruit, asparagus and ornamental plant nursery, with an extensive Intellectual Property management portfolio. 
What is Hargreaves Plants trying to achieve?
To take soft fruit, asparagus and ornamental crops from varietal selection to producing plants of the highest global standard in an economic and environmentally friendly manner.

Quality Plants
In most growing areas of the world, the cost of production is rising rapidly.  As a result it is vital to maximise quality in all stages of production.  Hargreaves Plants provides a vital link in this chain.  The quality of the initial planting stock is paramount to the successful production of any crop.  Hargreaves Plants endeavours to offer the best possible quality planting material.
Hargreaves Plants is accredited with ISO 9001:2008 'Management Standards' demonstrating that the company is dedicated to delivering quality services and products in an environmental and sustainable manner.

Better Varieties
In every crop over the years, plant breeders have continually improved varieties.  This is equally true of all the crops in which Hargreaves Plants operates.  A key objective is to identify improved varieties and introduce them to the market. 
Hargreaves Plants not only has close links with many breeding centres of true excellence, it has established unique trialling facilities to identify varieties with more to offer both the consumer and the grower.  As a propagator, Hargreaves Plants can bring the highest quality plants of the newest varieties to the market rapidly.

Technical Development
As consumers, retailers and growers increasingly set higher standards, improved technology is needed.  As a matter of policy, Hargreaves Plants endeavours to be in the vanguard of new information.  In addition to putting new varieties through their paces, the company attempts to go further in many ways.  The company has its own research and development department looking for improved varieties as well as a tissue culture facility on site.  It also liaises with the foremost breeders in the world in the search of both new material and technical input.
In short, Hargreaves Plants aims to offer the best possible plant material of the leading varieties to maximise the benefits for its customers.