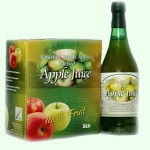 ---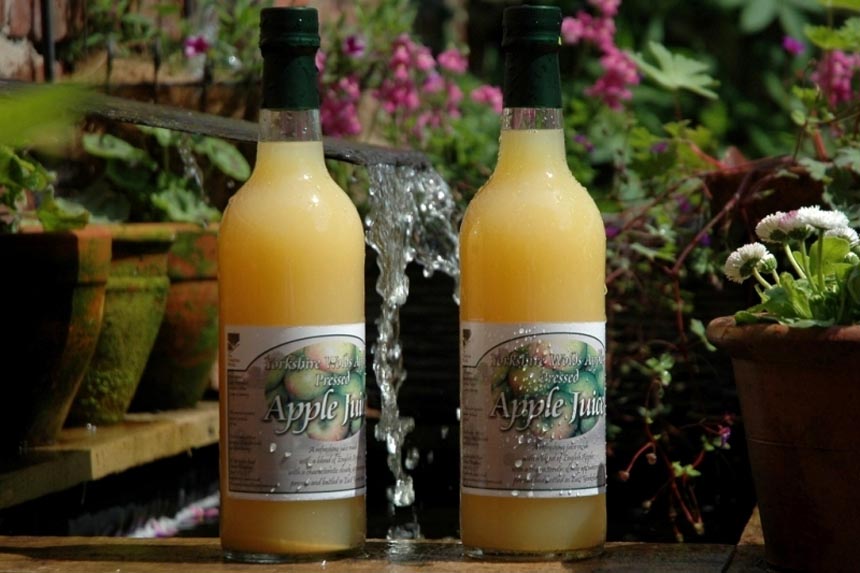 Yorkshire Wolds Apples, Farm Pressed Apple Juice
The gentle rolling hills and hidden valleys of the East Yorkshire Wolds still retain their traditional feel.  Villages have kept their original character and old farm houses dot the landscape. Apple press at Yorkshire Wolds Apples, pressed apple juice
Simply pressed
Tucked away on the farms and village gardens are many old long forgotten varieties of apple trees.  It is these apples produced in the gentle climate of the Wolds that we use to make our unique Yorkshire Wolds apples pressed apple  juice. We hand pick Yorkshire Wolds apples because we believe this makes a cleaner and healthier juice. The apples are simply pressed on the farm in East Yorkshire using traditional methods which have been used for over a century.
Traditional apple juice – Our aim every year is to produce a high quality traditional apple juice. The apples we press produce a sugar free, healthy and 100% really nice apple juice. Yorkshire Wolds Apples Pressed Apple Juice contains no additives and is a perfect addition to your healthy '5' a day.
Did you know? – Researchers in the US found that drinking apple juice appeared to slow down the process that leads to heart disease. Compounds in apples and apple juice act in a similar way to red wine and tea to break down 'bad' cholesterol'. Researchers expected to see positive results from drinking apple juice but they were surprised to find beneficial results after six weeks. A spokesman for the British Heart foundation said 'The BHF says that a diet rich in fruit and vegetables is important and that five portions of fruit and vegetables daily, including fruit juices will provide the body with a good supply of potent antioxidants'.
source BBC Health Wednesday 21st February 2001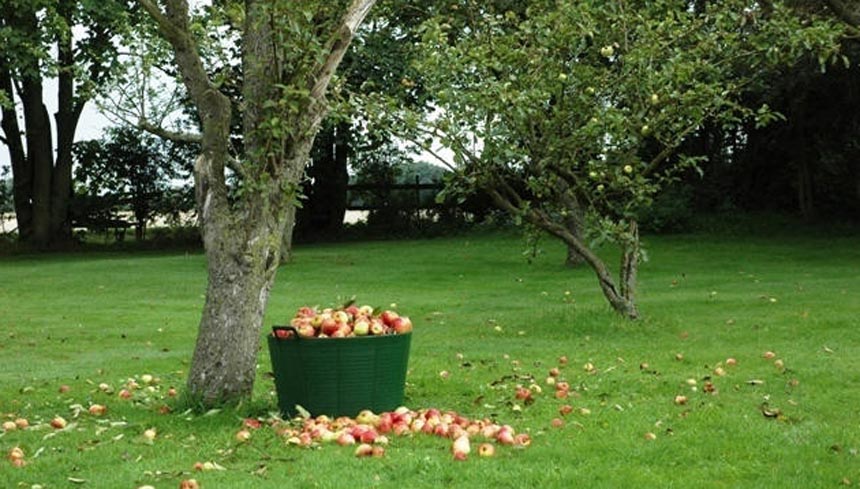 Press my own apples
How would you like to have apple juice produced from your own fruit?
Well now you can and it's this easy. Bring your apples to us and we will press, bottle and label them for you. All you need is 100kg of fruit to provide your own unique vintage. As well as making the most of your harvest your own juice will add something special to your parties and summer barbecues and giving a bottle of your own apples juice makes a unique and personal gift for friends and family.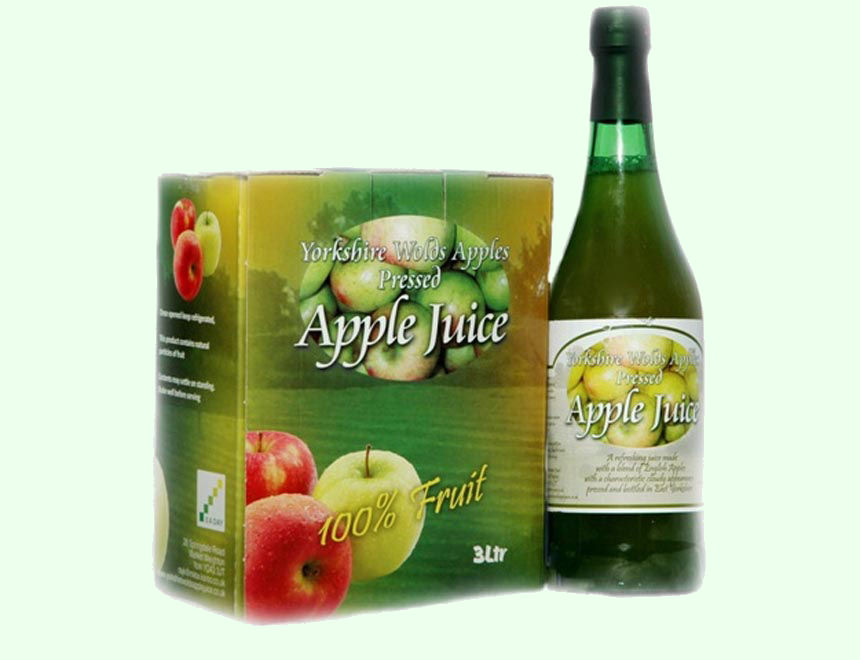 Where can you buy Yorkshire Wolds Apples Farm Pressed Apple Juice?
See us at local farmers markets, farm shops and carefully selected retail outlets, where we hold regular tastings.  Come along and try our really nice apple juice. The good news is that our apple juice is available all year around!
Alternatively order your Yorkshire Wolds Apples Farm Pressed Apple Juice online for delivery anywhere in the UK.
To place an order directly ring 01759 304864 or 07841 130834
Now available in 3 litre boxes – please ring or send an enquiry for details
Now Available in 3 litre boxes Bag – in – box